Click here for events already published in the Advocacy and Justice Updates.
Women Speak for Themselves: Religious Freedom
With the Supreme Court arguments over the Mandate quickly approaching (March 25) we have the opportunity to continue speaking out, and gaining public attention. To help enable that, here is a fact sheet I have promised you. It's the first of two I'll send. This one is a list of "themes" and supporting sources, you can use to respond to the Mandate. You could even copy it and pass it out.
You are encouraged to write letters to the editor, Facebook postings, etc highlighting our arguments in this case. Here is a great example from WSFT signer, Holly Dugan. This letter to the editor clears up people's confused idea that the Church is trying to force religious beliefs onto others, and shows that what is being stated is for the chance to witness to our faith ourselves!
News from Catholic Rural Life
Preparing for Lent
Lent offers us a special opportunity to grow in our relationship with God and to deepen our commitment to a way of life in touch with all of Creation. During Lent, we are asked to stop and reflect upon our personal lives, to consider our short givings, to pray more deeply, and to be generous to those in need.
A great online ministry resource administered by Creighton University you can check out is found here: web section devoted to Lent.
You'll find a daily prayer for each day of Lent and the Easter Triduum. You'll also see links to readings of the day, a brief meditation, a Daily Reflection and Intercessions from the Liturgy of the Hours.
A Lenten Resource Exploring Water
Water — vital and sacred, but precarious globally — is a concern for all those espousing spiritual values of peace, justice, and care of creation. Terri MacKenzie's Lent 2014 resource I Thirst: A Lenten Journey from Desert to Garden offers participants the opportunity to integrate their concern for water with the Lenten Scriptures and Jesus' experiences.
Participants using this resource will deepen their awareness of the divine presence living and acting throughout creation. Each of the five weeks includes the components that have made this series useful for many groups: reflection, input, sharing, action suggestions, group prayer, and socializing.
Lent 4.5 Christian Simplicity
Lent 4.5 s a seven-week faith formation program developed by the Passionist Earth and Spirit Center. This online resource inspires and informs Christian communities on how to use the traditional Lenten disciplines of prayer, fasting and almsgiving to protect God's creation, embrace Gospel justice and nurture spiritual fulfillment. Throughout Lent, you'll become aware of practical opportunities to apply the values of Christian Simplicity to your everyday life.
Fair Food Solidarity Tour: "Now is the Time"
Join farmworkers and Fair Food supporters from across the country in calling on the fast food company Wendy's to join the Fair Food Program to uphold the human rights of farmworkers in the fields.
Farmworkers and their allies will march on Wendy's headquarters in Dublin, OH (near Columbus) on Saturday, March 9, as a part of their Now is the Time tour. Caravans are being organized from different parts of the country; participants are showing their solidarity with farmworkers by calling for better wages and working conditions in the tomato fields of Florida.
Visit Interfaith Action of Southwest Florida for more about the Fair Food campaign.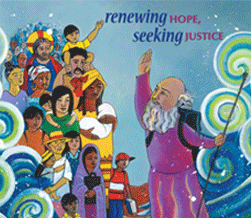 Immigration Reform: Catholic Efforts During Lent
The Justice for Immigrants Campaign continues to advocate for immigration reform despite obstacles by some members of Congress. The campaign provides prayer materials, background on policy priorities, and reflections about the need for immigration reform this year. There's also a Facebook page about their efforts.
Save the date: The 2014 National Migration Conference will take place in Washington, DC, on July 7-10. This gathering is designed to build the capacity of the Catholic Church and society to advance the life and dignity of the human person in our work with immigrants, migrants, refugees, unaccompanied migrant children, victims of human trafficking, and other vulnerable people on the move.
California Drought and Climate Science
In Rain Delay, America Magazine's editors reflect on the current drought conditions in California, its connection to climate change, and tough political, economic and social consequences.
On the drought: A third winter of drought [and] California is well on its way to breaking 500-year precipitation trend lines…Conditions are so bad that California's Catholic bishops have called for divine intervention…
On the climate connection: Climate researchers report that the current drought is no anomaly; in fact, the cooler and wetter conditions of the last few decades may have been the climatic oddity.
On economic and social consequences: The current drought offers an opportunity, albeit an unforgiving one, to reconsider the limits of human interference with natural forces.
It is a challenging piece that has implications for all of us as we experience climate change in our own communities.
Climate Change Policy Update
Politico reports that President Barack Obama will ask Congress to set up a $1 billion "Climate Resilience Fund" in his proposed budget next month. The fund, according to the White House, would go to research on the projected impacts of climate change, help communities prepare for climate change's effects and fund "breakthrough technologies and resilient infrastructure." The U.S. Conference of Catholic Bishops has long advocated for funding to help vulnerable communities adapt to the adverse consequences of climate change.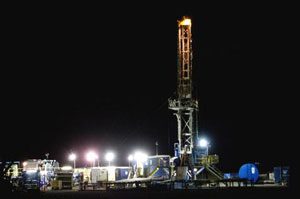 Catholic News Service's Fracking Series Continues to Make the Rounds
The Arkansas Catholic has posted a series of articles on hydraulic fracturing including one of the five articles by Catholic News Service reporter, Dennis Sadowski, Catholics call for caution in natural gas fracking, which describes how an increasing number of Catholics have raised concerns about the controversial natural gas recovery method known as hydraulic fracturing (fracking). The article quotes Coalition Director Dan Misleh, who highlights how the discussion on fracking naturally flows into questions about personal energy consumption and the importance of developing renewable energy resources such as solar and wind power. Learn more about authentic Catholic responses to fracking and other energy issues.
Collaborative Faith and Environment Event
The Archdiocese of Portland's Catholic Sentinel reported on a recent collaborative event held in the city. Faith groups, environmentalists teaming up describes how Valerie Chapman, pastoral administrator of St. Francis Parish in Portland (and a Catholic Climate Ambassador), led a workshop and said that Catholics aim to make sure the climate change debate takes into account people who are poor. The wealthy can move to avoid climate change problems; the poor cannot, Chapman said, citing both Pope Benedict and Pope Francis, who have called for action on the pending catastrophe.
To learn about scheduling Valerie Chapman or another Catholic Climate Ambassador to give a presentation at your parish, school or diocese, click here.
Communities Impacted in West Virginia and Kentucky
Two recent disasters involving fossil fuel processing and transportation recently occurred here in the U.S. On February 11, the Charlestown Gazette reports that in West Virginia more than 100,000 gallons of coal slurry poured into an eastern Kanawha County stream Tuesday in what officials were calling a "significant spill" from a Patriot Coal processing facility. Emergency officials and environmental inspectors said roughly six miles of Fields Creek had been blackened and that a smaller amount of the slurry made it into the Kanawha River near Chesapeake.
This Lent, Shop Fair Trade from Catholic Relief Services partner, SERRV!
At SERRV, every product has a true story behind it. These stories are uplifting. They are about freedom from poverty and achieving basic human rights, such as access to food, shelter, education, and basic health care. And they are stories about equality and dignity for all people. Help men and women artisans that work hard to make beautiful and unique products that help lift their communities out of poverty. Check out their catalog here!