Click here for a calendar of events/celebrations already published in the Office of Advocacy and Justice Updates.
Catholic Days at the Capitol, March 25-27, 2014, Register Today!
Catholics from around the state gather in Tallahassee to participate in Catholic Days at the Capitol. Participants attend a legislative briefing on human life and dignity issues prior to meetings with elected officials. Included in the activities is a luncheon for participants, the bishops of Florida and state legislators.
Participants are also invited to the annual Red Mass of the Holy Spirit con-celebrated by the bishops of Florida. Attended by state officials, lawmakers, judges, members of the legal profession and the community, the Red Mass is celebrated to pray for those working in the executive, legislative and judicial branches of government. For more information and to register please see our flyer here.
News from the USCCB
Bishop Zubik Named Episcopal Liaison to Catholic Charities USA
Bishop David Zubik of Pittsburgh has been named the new episcopal liaison to Catholic Charities USA (CCUSA). He succeeds Bishop Michael Driscoll of Boise, Idaho, who has held the post since 2002. The appointment was made by Cardinal Timothy…
Catholic Campaign for Human Development Sets National Collection for November 23-24 (In the Diocese of Orlando, the collection is November 16-17)
The U.S. Conference of Catholic Bishop's collection for the Catholic Campaign for Human Development (CCHD) is slated for November 23-24, the weekend before Thanksgiving. The collection is taken up in parishes and dioceses nationwide. The theme…
Help Fight Poverty through the CCHD Collection
The annual collection for the Catholic Campaign for Human Development collection is the weekend before Thanksgiving in most dioceses. Remind your parish office that this collection can help take poverty off the map locally, since 25% of this collection stays in your diocese for local distribution, and more funds may also return to the community through national grants. Access online materials for the collection.
Two Feet of Love in Action Guides – Now Featuring Pope Francis
The Adult Facilitator Guides (English and Spanish) and Session for Teens on the Two Feet of Love in Action are now updated with new language from Pope Francis. The Two Feet of Love in Action is a foundational tool describing two distinct, but complementary, ways we can put the Gospel in action in response to God's love: social justice (addressing systemic, root causes of problems that affect many people) and charitable works (short-term, emergency assistance for individuals). Access the updated guides here.
New Film on Torture
The 11-minute film, "No Doubt, It Was Torture," from the National Religious Campaign Against Torture, describes the key findings of a blue ribbon panel's review of the interrogation and treatment of detainees in U.S. custody in the aftermath of 9/11. The film features Dr. Stephen Colecchi and Virginia Farris from the USCCB Department of Justice, Peace and Human Development and is accompanied by a discussion guide.
Letter from Birmingham Jail Study Guide
This new study guide from Christian Churches Together USA (an ecumenical organization of which USCCB is a member) reflects on Martin Luther King Jr.'s Letter from Birmingham Jail and on efforts today to promote racial justice and reconciliation in the United States. Access the study guide here.
Register for the 2014 Roundtable Symposium
The 2014 symposium of the Roundtable Association of Catholic Diocesan Social Action Directors, "Jail 4 Sale: The Rise of For Profit Prisons and the Catholic Response," will take place Feb. 1, 2014 from 2-6 p.m. Learn more about the Symposium. Register for the Symposium and the Catholic Social Ministry Gathering.
CSMG 2014 Early Registration Ends October 31st
Register online today for the 2014 Catholic Social Ministry Gathering from February 2 – 5, 2014 in Washington DC! The program includes John L. Allen Jr., Senior Correspondent for the National Catholic Reporter and Rev. James Martin, S.J., Editor-at-Large for America magazine. Visit www.CatholicSocialMinistryGathering.org for more information and explore our special initiatives developing diverse leaders and young leaders to participate in the Gathering.
From the National Catholic Rural Life Conference (NCRLC)
Farm Bill Update: Hearings begin this week
The 34 House and Senate conferees begin hearings and negotiations this week to hammer out a combined Farm Bill based on the two bills passed earlier this year. For public input, this is our last opportunity to improve the bill through reforms and insist on decent levels of funding for nutrition and conservation programs. NCRLC has signed onto a number of letters to Congress about our priorities, including a joint letter with the U.S. Conference of Catholic Bishops. NCRLC continues to encourage our network to contact Representatives and Senators and insist on a fair and just farm bill for low-income families needing food assistance and family farmers who strive to be good stewards of the land. Visit NCRLC website for more about the Farm Bill.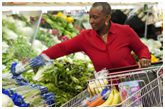 Food Safety Modernization Act: public comment period ends Nov. 15
The Food Safety Modernization Act is the first major overhaul of our nation's food safety practices since 1938, and it includes new regulations for produce farms and for facilities that process food. It represents some big changes to our food system – and it is extremely important for the Food and Drug Administration to get these regulations right.
The proposed rules and regulations are currently open for public comment. NCRLC is submitting comments as an organization, but there's also a push for individuals to submit comments. Click here to learn more how to do so. Comments are due by Nov. 15.
Because this legislation and its regulations are fairly detailed and complicated, it's not easy for consumers to understand exactly what is at stake. So here's a three-minute video that tries to help! At the end, you'll see how to learn more and make comments, courtesy of the National Sustainable Agriculture Coalition.
Pope Francis calls for solidarity on World Food Day
With the theme "Sustainable Food Systems for Food Security and Nutrition," the U.N.'s Food and Agriculture Organization's annual World Food Day was recognized on October 16. In his first World Food Day message, Pope Francis connected care for creation to concerns about hunger and agriculture.
The Holy Father also said that World Food Day places us before one of the most serious challenges for humanity: that of the tragic condition in which millions of hungry and malnourished people still live, among them many children.
NCRLC has examined the issues of food security and economic justice in a study guide. Visit our web section on Food & Justice to learn more.
Readers might also be interested in a recent article in Our Sunday Visitor: "Pope Francis guide to avoiding a 'throwaway culture'." The pontiff places before us a challenge us to shun the quest for "more, more, more" in favor of solidarity with the world's poor.