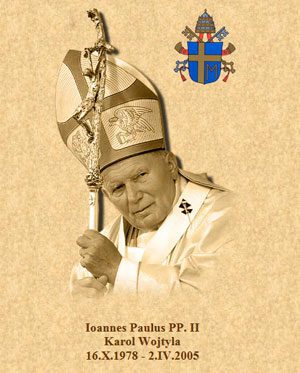 An Official Relic of Blessed John Paul II will be presented for veneration by the faithful in the Diocese of Orlando at Annunciation Catholic Church, 1020 Montgomery Road, Altamonte Springs on November 8th at 7 pm. A Mass will be celebrated, followed by the recitation of the Rosary and veneration of the relic by the faithful until 10 pm.
The relic is a specimen of Blessed John Paul II's blood and it was brought to the United States from Rome by Mother Adela Galindo, foundress of the Servants of the Pierced Hearts of Jesus and Mary. The relic will also be brought to parishes in the Archdiocese of Miami, Diocese of St. Augustine and Diocese of Peoria.
The relic of Blessed John Paul II has been made available for veneration in anticipation of his canonization on April 27th, 2014.
Since the beginning, the Church has upheld the practice of venerating relics. This veneration is not offering adoration or worship which is due only to God. Veneration is the honoring, cherishing, respecting, and devotion of heart given to the saints. Veneration is an expression of our friendship and love for the saints – our brothers and sisters in heaven.