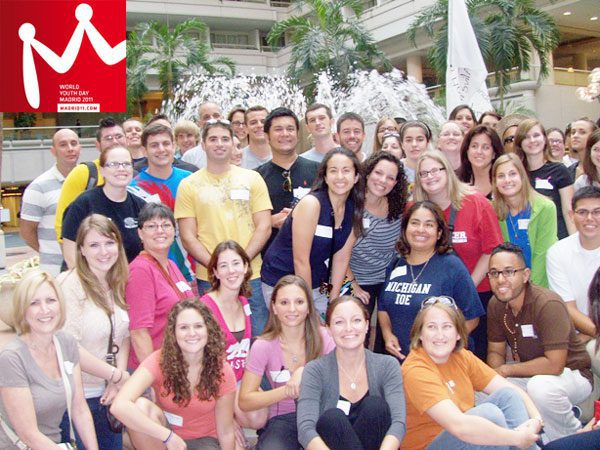 Check www.thefloridacatholic.org "Top Stories" to read reflections from our pilgrims.
Here is the remaining itinerary for the pilgrims of World Youth Day.
Aug. 19: Pilgrims participate in Via Crucis (The Way of the Cross), which will feature ancient statues of the scenes within the Stations of the Cross gathered from around Spain. The incorporation of the statues is a unique element to this year's sacred World Youth Day celebration.
Aug. 20: Six-mile walking pilgrimage from the national sports plaza in Madrid to the site of the Saturday evening prayer vigil at Aeródromo de Cuatro Vientos. When the pope arrives, Eucharistic adoration will begin and an address to the pilgrims by the pope is planned
Aug. 21: Mass to close the XXVI World Youth Day at Cuatro Vientos – homily by Pope Benedict XVI. Three Diocese of Orlando pilgrims will be sitting in the front row during this Mass!
Aug. 22: Travel to Toledo, Spain, with celebration of the Mass in the cathedral.
Aug. 23: Return to Orlando.