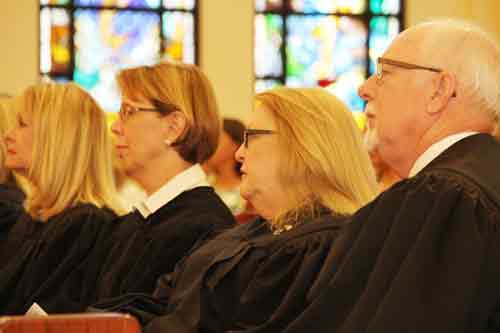 NEW PODCAST and VIDEO:
Bishop Noonan speaks of the gift of democracy and the gift of faith during his homily of the Red Mass celebrated on Nov. 10 at St. James Cathedral in Orlando.
The Catholic Lawyers Guild of Central Florida hosted the Red Mass for members of the judiciary including judges, attorneys, and all members of the legal profession. During the Red Mass, Catholics reaffirm their commitment to justice and their faith. The name refers to the red vestments worn by the celebrants to signify the Holy Spirit. Participants pray for wisdom as they endeavor to seek justice.
PODCAST: https://soundcloud.com/faithfitradio/red-mass-homily-2016
VIDEO: https://vimeo.com/191075340