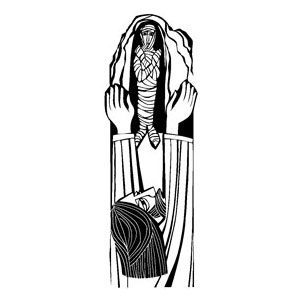 At midday today, the fifth Sunday of Lent, the Holy Father appeared at the window of his study in the Vatican Apostolic Palace to pray the Angelus with the faithful and pilgrims present. "The resurrection of Lazarus", he said, "was the culmination of the prodigious signs given by Jesus: it is a gesture too great, too clearly divine to be tolerated by the high priests, who, when they became aware of this fact, took the decision to kill Jesus".
"We believe that the life of those who believe in Jesus and follow his commandments will, after death, be transformed into new life, full and immortal. Just as Jesus was resurrected with his own body, but did not return to an earthly life, in this way we will be resurrected with our bodies, that will be transformed into glorious bodies. He awaits us next to the Father, and the love of the Holy Spirit that revived Him will also revive those who are united with Him". "'Lazarus, come forth!' This peremptory cry is addressed to all men, because we are all marked by death, all of us; it is the voice of He Who is the master of all life and wants all of us 'have life in abundance'. Christ does not resign Himself to the tombs we have built with our choices of evil and death, with our mistakes and our sins.
"He invites us, indeed he almost orders us to come forth from the tomb in which our sins have buried us. He insistently calls us out of the darkness of the prison in which we have confined ourselves, content with a life of falsehood, selfishness, and mediocrity. … It is an invitation for all of us to true freedom. … An invitation to free ourselves of our bonds, the bonds of pride. Because it is pride that makes us into slaves, slaves to ourselves, slaves to many idols, to many things. Our resurrection begins here: when we decide to obey Jesus' command to come into the light, to life; when the shroud falls from our faces – often we are shrouded by sin, and these shrouds must fall away! – and we rediscover the courage of our original face, created in the image and semblance of God".
Before concluding, Francis repeated, "There is no limit to the divine mercy offered to all. … The Lord is always ready to lift the tombstone of our sins, that separate us from Him, the light of the living".