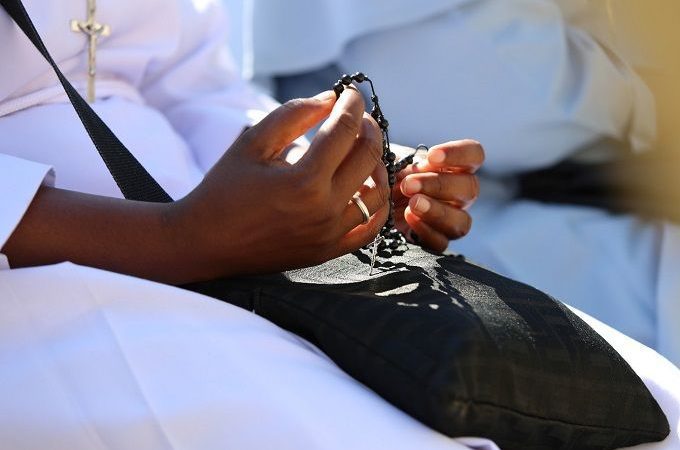 In his general audience address on Wednesday, August 24, Pope Francis lead pilgrims in prayer for the victims of the earthquake in Italy:
I had prepared today's catechesis, as every Wednesday of this Year of Mercy, on the subject of the closeness of Jesus, but before the news of the earthquake that hit central Italy, devastating whole areas and leaving dead and wounded, not i cannot express my great sorrow and my closeness to all persons present in the places struck by shock, to all the people who have lost loved ones and those who still feel shaken by fear and terror. Hear the Mayor of Amatrice say: "The country is gone," and to know that among the dead there are also children, I am so moved.
And so I want to assure all of these people – near Accumoli, Amatrice and elsewhere, in the Diocese of Rieti and Ascoli Piceno and throughout Lazio, Umbria, Marche – prayer and tell them to be sure of the caress and the embrace of the whole Church at this time want to embrace you with her maternal love, even of our embrace, here, in the square.
In thanking all the volunteers and those involved in civil protection that are rescuing these people, I ask you to join me in praying that the Lord Jesus, that has always moved before the human suffering, these consuls saddened hearts and give them peace for the intercession of the Blessed Virgin Mary.
Let us move with Jesus.
Therefore, we refer to next week's catechesis on Wednesday. And I invite you to pray with me a part of the Holy Rosary: "Sorrowful Mysteries ."