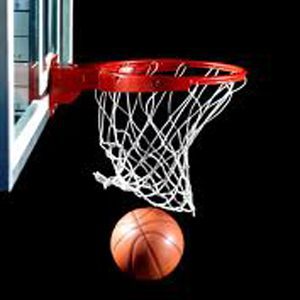 'We never really pray that we win; we always pray for God's will to be done'
The Father Lopez Catholic High School girls' basketball team is the state champions in their division and the team has worked hard to succeed and prayed hard too!
Throughout the season, the team huddled together and prayed the Prayer to Our Guardian Angel, asking that their angel "be at my side, to light and guard, rule and guide."
"We've done it ever since I started here, our teams started praying the Prayer to Our Guardian Angel," said Father Lopez head coach Brad Ridenour, who has guided the girls basketball team to two state championships during a 12-year helm. "Different teams pray in their own ways. I asked my first team how they wanted to pray, and this is how they wanted to pray."
Like other athletic programs in the Diocese of Orlando, Father Lopez girls basketball players pray together before practice or games as a testament to their Catholic faith. Throughout the season, players also offer up intentions, inside the locker room and on the sideline, for themselves and others.
Shannon Cranshaw is a senior on the team and she has two older sisters who also attended Father Lopez. She remembers attending practices and listening as the team prayed the Prayer to Our Guardian Angel as a little girl. Cranshaw said the prayer was a highlight during her four-years at Father Lopez.
"Faith is particularly important to our team and me because it's God's will that is done through our actions," Cranshaw said. "We play for his glory, we pray for his protection, for our health and that nobody gets injured. We never really pray that we win; we always pray for God's will to be done.
"The Our Guardian Angel prayer, I think, connects everybody who has ever worn a Lopez uniform," Cranshaw added. "We always pray and keep God first. It's important not just because we go to a Catholic school, but because each of us on the team looks to God always."
Father Lopez continued a strong trend this school year for high school girls' athletic programs in the Diocese, winning the Florida High School Athletic Association Class 3A state championship game February 21 at The Lakeland Center in Lakeland. It marked the culmination of the team's toughest schedule to date, and its first state championship since 2005.
"Our goal coming into the season was definitely to win the state championship in our class," Ridenour said. "We put that schedule together to get ready for the playoffs."
The 44-40 championship victory came against top-ranked Miami Country Day High School. While Father Lopez High School trailed for most of the 32-minute game, the Green Wave was sparked by senior Simone Brown, who scored nine of her 17 points in the final five-and-a-half minutes. Leading the team in scoring was senior Ashley Folsom with 18 points. Folsom was named the game's Most Valuable Player.
Father Lopez, which entered the game ranked second in the state, ended its season with a 27-5 record. Miami Country Day finished 28-2.
Three of the six Father Lopez seniors will play NCAA Division I basketball next year. Folsom will play at the University of Southern Mississippi in Hattiesburg; Brown will play at Liberty University in Lynchburg, Va.; and Cranshaw will play at George Washington University in Washington, D.C.
Three high school girls' sports programs from the Diocese of
Orlando have won state championships this school year. Trinity Catholic High School won a girls' soccer championship in February, and Bishop Moore Catholic High School won a girls' volleyball title last November.
Our Guardian Angel Prayer
Angel of God,
my guardian dear,
To whom God's love
commits me here,
Ever this day,
be at my side,
To light and guard,
Rule and guide.
Amen.