The State Fire Marshal is investigating a possible arson at St. Thomas More Co-Cathedral in Tallahassee near the campus of Florida State University.
Staff members discovered the flames around 4:30 p.m. Wednesday, while preparing for daily Mass. The cathedra and presiders' chairs are destroyed. The walls of the sanctuary are charred. When firefighters arrived, they hauled the smoldering chairs outside and also discovered a badly burned Bible.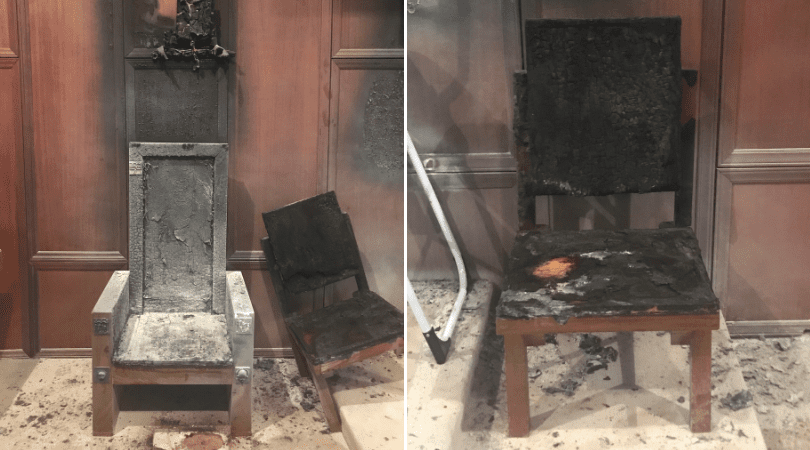 Bishop Bill Wack of the Diocese of Pensacola-Tallahassee asks for your prayers. "Thankfully, no one was hurt, and it (the fire) went out before igniting the whole building," he said.
The Co-Cathedral was dedicated on October 8, 1967 and parishioners celebrated 50 years of grace in 2017. The priests and parish staff are working hard to ensure weekend Masses can still be celebrated in the church. A statement on their Facebook page reads, "We are hurt, upset, and deeply saddened, but we continue to place our hope in Christ during this Easter season in which we celebrate His resurrection."
By Jennifer Drow, Florida Catholic Correspondent – June 6, 2019