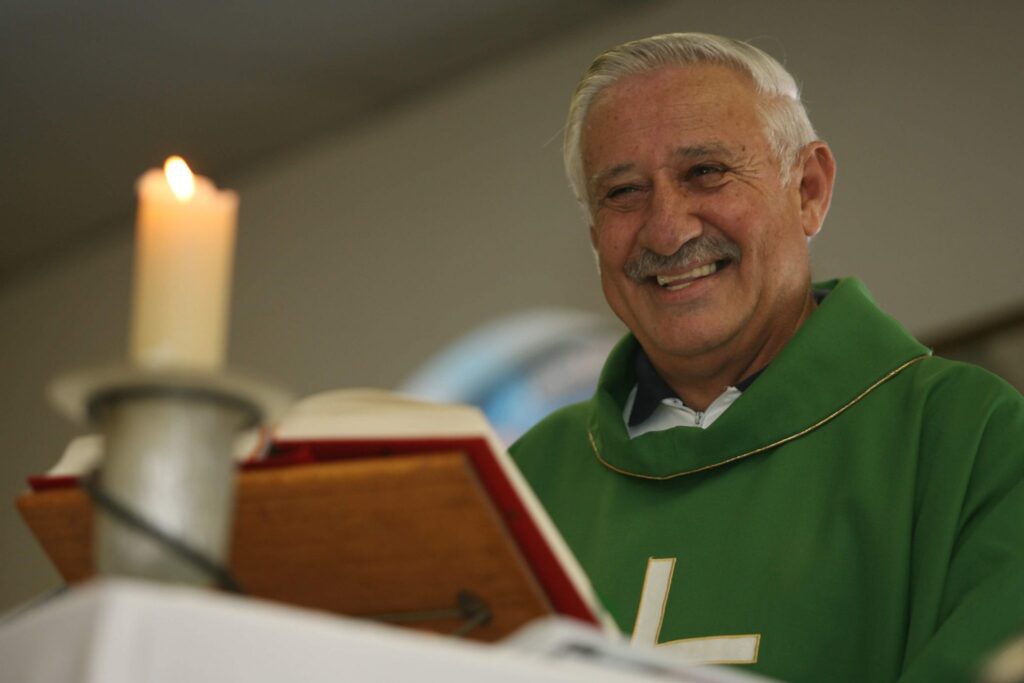 Please pray for the repose of the soul of Father Norman Farland, ms. 
Missionary of Our Lady of La Salette Father Norman Farland who served as a priest in the Diocese of Orlando since August 1991 died on September 11, 2016.
He was ordained July 28, 1966, in Ipswich, Mass. He served in Fitchburg, Mass., for seven and a half years before being sent to serve in Argentina.
After three months in Lima, Peru, for language and enculturation training, he served rural and urban areas.
For 18 years, Father Farland worked with the poor and with youths, which at the time was a dangerous ministry during Argentina's Dirty War, from 1974 until 1983.
While in Argentina, he met a fellow La Salette priest who worked in Florida. Father Farland asked his order about ministry there and after a sabbatical year, he came to Florida. After serving at Blessed Trinity and Good Shepherd, two Orlando parishes ministered by La Salette Fathers, Father Farland was asked in 1992 to move to Wahneta, a farmworker community in Polk County to serve Our Lady of Guadalupe Mission and he ministered there until his death.
He was the only priest to serve there and was assisted by many volunteers and he helped the community to flourish. In 1992 there were 30 children enrolled in catechesis; now there are more than 300. Mass attendance in 1992 wavered from 300 to 350, a number that has now quadrupled.
Several years ago, the community celebrated the opening of a multipurpose hall, which took some five years of fundraising to become a reality.
"I've really enjoyed my priestly ministry," he said during an interview in March 2016. "For me it has been very fruitful and worthwhile. I thank the good Lord that I was fit that he called me. I try to help people, be there for them and give what I can give."