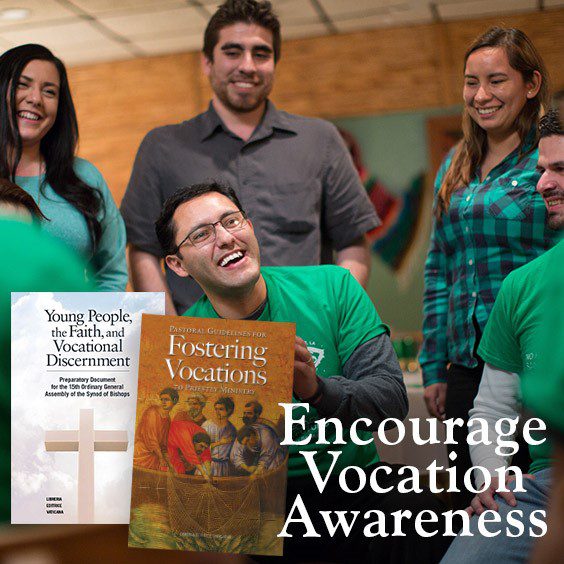 Encourage vocational awareness with these resources!
Young People, the Faith, and Vocational Discernment

The Church encourages youth and young people to boldly follow Jesus, wherever he may send them! Read Pope Francis's Letter to Young People, and dive into the preparatory document on Young People, the Faith, and Vocational Discernment.
The preparatory document looks at the current global situation, the lives of young people in the modern world, and the process of walking with young people as they discern their personal "vocation of love." It ends with a questionnaire about young people and vocational discernment, inviting responses that will be incorporated into a working document for the October 2018 synod.
This document is of value to pastors, youth leaders, families, and all interested in guiding, encouraging, and accompanying young people on their path of discernment.
Pastoral Guidelines for Fostering Vocations to Priestly Ministry
Priestly vocations in today's society present many opportunities and challenges that vary according to changing demographics in different locations. While the family remains the primary community for the transmission of the Christian faith, the local Church is responsible for the birth and development of priestly vocations as well. This resource provides insight and guidelines to support young men in their personal spiritual journey and to encourage them toward opportunities for discerning a vocation in ministry.