A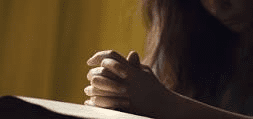 RETREAT FOR SINGLE, CATHOLIC WOMEN (18-45 YRS.)
"How shall I discover my vocation?"
"Come and See!" (Jn. 1:39)
Saturday, March 4, 2017 (9 am – 5 pm)
Enjoy a retreat filled with peace, prayerfulness, Vigil Mass (at 4pm), and sharing with Religious Sisters.  Ask the searching questions you need to ask about religious life.  The Lord calls women  on fire with the mercy and love of Christ!
Take this time to listen to God's call in your own heart!
San Pedro Center, 2400 Dike Road, Winter Park, FL 32792
Contact: Sr. Kathleen at 904-610-9228 or kpower@orlandodiocese.org
Retreat Fee (Includes lunch and snacks): $30. "Diocese of St. Augustine"
Sponsored by: The Vocations Office of the Diocese of Orlando
Registration:  Respond by February 20, 2017 to Sr. Kathleen!