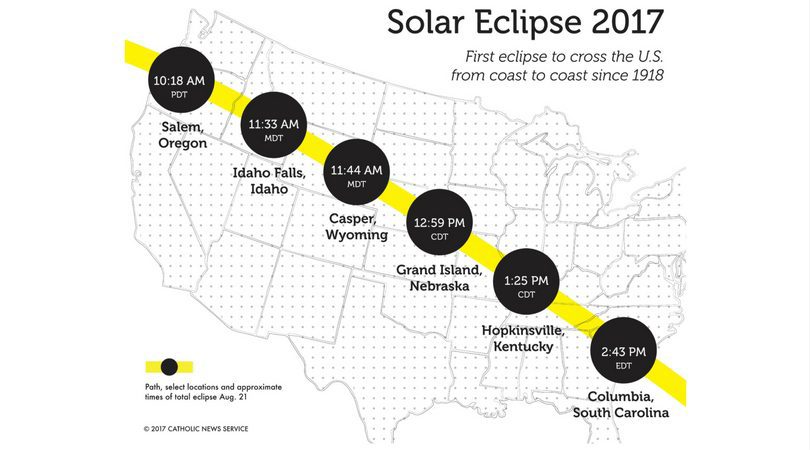 The total solar eclipse on August 21, 2017 will peak during normal dismissal times in our Catholic schools, making supervision extremely difficult and creating risk to our youngest students. Due to the timing and risk, the Diocese of Orlando Office of Catholic Schools is putting safety first:
ALL schools in our Diocese will close by 12:30 on Monday, August 21
ALL outdoor sports, activities, practices, etc. at ALL schools must be held indoors, delayed until after 4:30 p.m., or cancelled.
For schools that choose to provide aftercare on 8/21, ALL outdoor activities must be suspended between 1:00 p.m. and 4:00 p.m.
School may be closing early, but students can still learn about the eclipse thanks to NASA. They are providing the public with an unprecedented front row seat of the eclipse via live TV, images and streaming video. Click here for more details.