"It was not you who chose me, but I who chose you and appointed you…" – John 15:16
By the imposition of hands and the invocation of the Holy Spirit, Bishop John Noonan will ordain seven men to the permanent diaconate on Saturday, June 29, at 10 a.m. at St. James Cathedral.
The seven men are: Charlie Cimmino, Jorge Garcia, Ruthven Jackie, Steve Johnson, Greg Nelsen, Bill O'Brien, and Spencer Silvers. (not pictured).
These men have developed spiritually, pastorally, mentally and academically through five years of formation. Following their ordination, each deacon will serve at their respective parishes or another local parish as assigned by Bishop Noonan. Each is expected to exercise ministry outside their parish.
"We are blessed to continue ordaining, to the permanent diaconate, men who have the gifts and desire to serve all of God's people and the Church," said Deacon David Gray, director of the permanent diaconate.
Several of those to be ordained also recently earned master degrees in theology from Saint Leo University in Tampa.
CHARLIE CIMMINO – ST. MARK THE EVANGELIST CATHOLIC CHURCH, SUMMERFIELD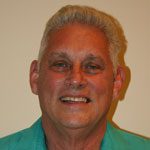 Charlie Cimmino has long been called to serve the Church.
"As I continued my faith journey, I've always worked in different ministries, and during a retreat, I felt God calling me to the diaconate," Cimmino said. "It was a five-day retreat that really put things into perspective. I really feel that this is what God is calling me to do."
Born and raised in New York City, Cimmino said he enjoyed helping those in need when he was a young boy. After moving to Long Island as a young adult, he began serving at his parish as an Extraordinary Minister of Holy Communion, lector, and marriage retreat leader. It was shortly after this that he was first invited to consider the permanent diaconate, while working in the construction business.
"I wasn't able to do it at that time because of a number of reasons," Cimmino said. "I wasn't ready, even though I was involved so much at the Church."
After changing jobs in 1986, he moved to New Jersey, and served his new parish in many ways, including as a prison minister. He moved to The Villages in 2003, and with his experience in construction, sat on the building committee of St. Mark the Evangelist Catholic Church in Summerfield. As a parishioner of St. Mark, God came calling again, as Deacon Bob Esposito asked him to consider joining the permanent diaconate. This time, he enthusiastically accepted the calling.
"God changes us as we go on our journey, and I am happy he has given me another opportunity," Cimmino said.
Cimmino and his wife of 46 years, Elena, have three children and six grandchildren.
JORGE GARCIA – GOOD SHEPHERD CATHOLIC CHURCH, ORLANDO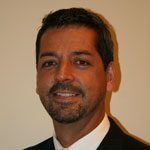 Jorge Garcia said he is ready to be a leader, to draw people to the foot of Christ's cross.
"I stand with six other men on the verge of responding to God's call to the diaconate to be his messenger," Garcia said.
Born and raised in Puerto Rico, Garcia grew up Catholic. He attended Sacred Heart University on a basketball scholarship, and obtained a degree in business administration. During this time, he said he fell away from his faith.
In 1992, Garcia and his wife of more than 20 years, Monica, moved from Puerto Rico to Orlando. A few years later, he attended a retreat, hosted by a John XXIII Movement group, at San Pedro Spiritual Development Center in Winter Park.
"It was an angel sent by God," Garcia said. "It changed my life."
His family returned to the Church, and they joined Good Shepherd Catholic Church, Orlando, in 1999. Garcia has served as a lector, Extraordinary Minister of Holy Communion, minister to the sick and baptismal preparation teacher, and was the Hispanic community faith formation coordinator for five years.
Garcia completed the Commissioned Lay Ecclesial Ministry (CLEM) program in 2008, and soon after, was accepted into the diaconate formation program. Garcia was invited to consider the diaconate by his former pastor, Missionary of La Salette Father Brian Sheridan.
"He saw that I was already involved with evangelization inside and outside of the Church," Garcia said.
"The diaconate has already transformed me, even though I am not ordained yet," Garcia continued. "It has reinforced in me a higher vocation that I have totally embraced. This is God calling me. I just want to serve the people of God well."
Garcia currently works as a business manager for Central Florida Investments. The Garcias have three children.
RUTHVEN JACKIE – HOLY FAMILY CATHOLIC CHURCH, ORLANDO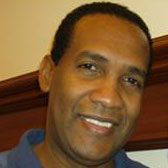 Ruthven Jackie's first call to service in the Church came through song and worship.
A native of Trinidad and Tobago, Jackie was involved in music ministry through the influence of his father. His musical talents earned him the opportunity to perform twice when Blessed John Paul II visited Trinidad and Tobago as well as Jamaica, where he attended university.
In Jamaica, he contributed to his parish's music ministry, and eventually served as music director for the Jamaica Hummingbirds Steel Orchestra, which served as entertainment during receptions for visiting heads of state. It was also in Jamaica that he met his wife, Guerline, from Haiti.
In 2002, the Jackie family moved to Orlando, and Jackie immediately found employment at Holy Family Catholic Church in Orlando. He currently works in the pastoral care office. He has also served as the music director at St. Jude Maronite Catholic Church in Orlando. In 2008, the same year Jackie entered the diaconate formation program, he and Guerline were commissioned as lay ecclesial ministers.
Though he works at Holy Family, Jackie will be assigned to minister at St. Francis of Assisi Catholic Church, Apopka. The Jackies have one daughter.
STEVE JOHNSON – HOLY NAME OF JESUS CATHOLIC CHURCH, INDIALANTIC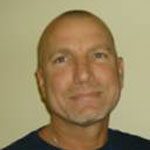 After many years of discernment, Steve Johnson joined the permanent diaconate formation program in 2008.
"I have a deep love of our Catholic faith and a strong desire to share her truths and gifts with others," said Johnson, a lifelong resident of central Florida.
Johnson was baptized at St. John Vianney Catholic Church and attended St. Mary Magdalen Catholic Church and School as a youth. He earned a bachelor's degree in English Literature from the University of Florida.
At Holy Name of Jesus Catholic Church in Indialantic, he has served as a sacristan, lector, minister to the sick, bereavement minister and catechist and is a member of the Knights of Columbus. In his community, he has served as a food pick-up driver for the Daily Bread food distribution warehouse and assistant director of the Daily Bread soup kitchen.
In 2010, Johnson started a ministry with wife of 23 years, Beth, to provide handyman services to community members and agencies in need.
"The three shelters, business offices and storage facilities require regular maintenance due to their age and heavy traffic so there is always something to repair," Johnson said.
Johnson said he is happy to continue his ministry of service as a deacon.
"I am very excited and look forward to receiving the sacramental graces of Holy Orders, to bring the light of Christ into the world," Johnson said.
GREG NELSEN – ST. MARY MAGDALEN CATHOLIC CHURCH, ALTAMONTE SPRINGS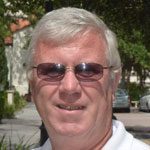 Greg Nelsen simply couldn't avoid God's calling to the permanent diaconate, even though he tried.
"I felt a push, yearning, tug, from Christ, a few years before I entered formation," Nelsen said. "I asked a lot of questions. But I didn't say yes right away. I wouldn't commit."
A native of New York state, Nelsen received Catholic education from elementary school through university, obtaining a degree from Marist College in Poughkeepsie, N.Y. He began a career at Prudential Insurance Company in 1973, and was transferred to Orlando in 1986, when he, his wife Barbara and four children became parishioners at St. Mary Magdalen Catholic Church in Altamonte Springs.
At St. Mary Magdalen, he served as an usher, lector, Extraordinary Minister of Holy Communion and minister to the sick, and served as chairman of the parish's CommunityFest for three years. Nelsen is also a fourth degree Knight of Columbus. He and his wife became involved with the Diocese of Orlando marriage preparation team, and eventually became coordinators of Natural Family Planning.
In 2000, he began asking a number of questions and researched the diaconate. But the final push toward accepting God's calling came in 2006 during a prayer service led by Father Ed Thompson, pastor emeritus of St. Mary Magdalen.
"Father Ed asked the general audience if researching a possible vocation would make one a better Catholic," Nelsen said. "I couldn't find a reason to say no. When I said 'yes' to the Lord, I had this beautiful, deep, warm feeling. I knew at that time I made the right decision and have never regretted it."
The Nelsens recently celebrated their 40th wedding anniversary. They have four children and several grandchildren. Nelsen also owns a commercial odor control business, Aire-Master of Central Florida, which covers eight counties in Florida.
BILL O'BRIEN – ST. MARY MAGDALEN CATHOLIC CHURCH, ALTAMONTE SPRINGS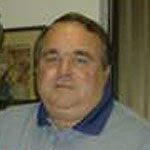 Bill O'Brien said he has served in many ministries at St. Mary Magdalen Catholic Church in Altamonte Springs, where he has been a parishioner since 1972.
"I have always been drawn to the Church, to serve," O'Brien said. "I always feel fullest, a complete person, when I am at Mass or on a retreat, whether developing a retreat weekend or attending a retreat."
O'Brien was born in Baltimore, Md., and moved to Orlando when he was 12. He said he considered the priesthood during his youth. He graduated from Bishop Moore Catholic High School in Orlando and earned a degree from Rollins College. O'Brien married his wife of 43 years, Maria Christina O'Brien, in 1970.
His parish ministry includes serving at Mass as an Extraordinary Minister of Holy Communion, lector and usher, and he has served on the parish council and the board of St. Mary Magdalen Catholic School. O'Brien also served as the spiritual director for the Christ Renews His Parish retreat. Following an impromptu talk he gave about the Eucharist during a retreat, Father Charlie Mitchell, pastor, invited him to consider the diaconate.
At St. Mary Magdalen Catholic Church, O'Brien will minister to the parish youth, as well as serve the sick, elderly and memory-impaired within the Diocese of Orlando.
O'Brien is retired from the U.S. Army Reserve and AT&T. He and his wife have five children – all of whom attended St. Mary Magdalen Catholic School as well as Bishop Moore – and 11 grandchildren.
SPENCER SILVERS – HOLY FAMILY CATHOLIC CHURCH, ORLANDO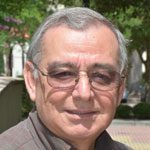 Spencer Silvers said he first considered the permanent diaconate in 1997, after attending a retreat. Sixteen years later, he is ready to be ordained.
"I've always had the joy of serving others," Silvers said. "Discernment to the diaconate has transformed me spiritually and intellectually."
A native of Quito, Ecuador, Silvers married his wife Teresa in 1969. He was a Catholic elementary school teacher in Ecuador before he moved to New York City, where his three children were born and raised. During that time, he took college courses at New York University and worked as the manager of a printing company.
In 1992, Silvers and his family moved to Orlando and became parishioners at Holy Family Catholic Church. As a parishioner at Holy Family, he began a series of prayers by St. Ignatius of Loyola, called "spiritual exercises." During one of the prayers, he felt "the calling to witness to the people around me, the people at my parish and all of the blessings God has imparted on me."
He met with Father William Ennis in 1997, and became active in parish ministry. He has served as a sacristan, Extraordinary Minister of Holy Communion, catechist, lector, minister to the sick, and facilitator of Bible classes, among other ministries. In 2008, he began formation in the diaconate program.
Silvers also serves as a prison minister; he said his ministry to inmates at the Orange County Correctional Facility (33rd Street Jail) and Polk County Prison has allowed him to encounter the Risen Lord in those suffering the loss of their physical freedom.
"It has changed my life, because I got involved in ministry outside the walls," Silvers said. "Bringing the Word of God to them, it's indescribable. The more I did it, the more I felt consolation."
Silvers and his wife, Teresa, also have seven grandchildren.