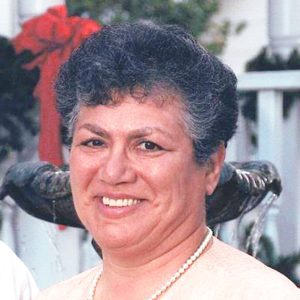 Sister Maria Sciortino, SNJM, of St. Mary Magdalen Catholic Church, Altamonte Springs, passed away peacefully on Good Friday, March 29, following a long struggle with cancer. She was 66 years old.
"Sister Maria has been an unshakable presence at our parish for generations," said Father Charlie Mitchell, pastor of St. Mary Magdalen. "We will miss her."
A native of Attard, Malta, Sister Maria entered the convent in July 1964 and took her first vows as a Dominican sister in December 1967. She moved to Miami where she earned a bachelor's degree in education from Barry University, and taught in Catholic schools in South Florida. In 1978, she settled in the Orlando area where she earned a master's degree in educational leadership from the University of Central Florida and joined the order of the Sisters of the Holy Names of Jesus and Mary. Sister Maria was a member of the National Council of Teachers of Mathematics.
For the past 35 years, Sister Maria had served the families of St. Mary Magdalen Catholic Church and school, first as a middle school math teacher, and since 1999, as the school's assistant principal. Sister Maria was very compassionate, often tutoring children even after she assumed the administrative role within the school. Within the parish, Sister Maria served as a sacristan, opening the church each day for the 7 a.m. Mass. Her love of music was evident as a member of the parish's bell choir.
"Sister Maria's dedicated service to the Lord will live on through the countless lives she touched as a teacher, religious leader and friend," said Lorianne Rotz, principal. "St. Mary Magdalen Catholic School was blessed with 35 years of teaching and administration under Sister Maria. She leaves behind a legacy and while her presence will be missed by the school community, she will never be forgotten."
A funeral Mass was celebrated April 9 at St. Mary Magdalen Catholic Church by Father Mitchell. In lieu of flowers, with respect for Sr. Maria's love of Catholic education, contributions may be made to the Sr. Maria Sciortino, SNJM, Scholarship Fund, in care of St. Mary Magdalen Catholic School, 861 Maitland Ave., Altamonte Springs, FL 32701.