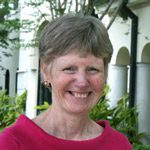 Bishop John Noonan has appointed Adrian Dominican Sister Rosemary Finnegan, as Moderator of Women Religious for the Diocese of Orlando. She replaces Sister of St. Francis Elizabeth Murphy, who served in the role for two years.
Sister Finnegan will serve as a liaison between the religious sisters and the bishop, will maintain regular contact with the sisters of the diocese, serve as a resource for their needs, provide the opportunity for ongoing dialogue between the bishop and sisters, work with the Sisters Council and the diocesan chancellor in maintaining data of women religious in the diocese, and will work with Third Order Regular Franciscan Father Robert D'Aversa, who was recently appointed vicar for religious.
"I am very humbled to be named to this position," Sister Finnegan said. "I hope to serve as a bridge between the bishop, the diocese and the sisters and to build on the good relationship that is already there. I hope to open up the dialogue on issues for consecrated religious."
Throughout her ministry as a religious, Sister Finnegan has served the Church as a teacher, social worker and, for the past 26 years, as the Director of Adult Faith Formation at St. Margaret Mary Catholic Church in Winter Park. She also teaches seventh grade religion at St. Margaret Mary Catholic School.
"I am grateful to all the women religious who serve in the Diocese of Orlando and are willing to participate in leadership roles of the Diocese, while still serving as leaders of Christ in parishes or other ministries," said Bishop Noonan. "Sr. Elizabeth Murphy, OSF and Sr. Rosemary Finnegan, OP are just two examples of the dedication of these holy women."