More than 60 religious sisters from the Diocese of Orlando gathered together for prayer, reflection and relaxation during their annual retreat January 10-13 at the Aku Tiki Inn in Daytona Beach.
The retreat's presenter was Dominican Sister Barbara Reid, vice president and academic dean at Catholic Theological Union in Chicago. Her presentation focused on one's prophetic call during this Year of Faith.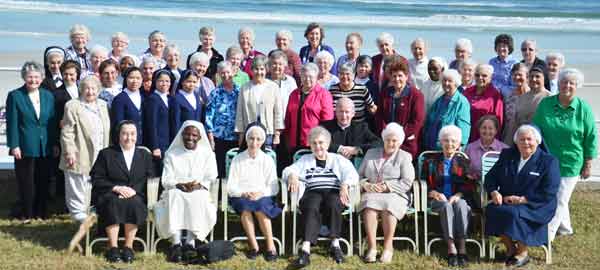 The retreat was also an opportunity for the sisters to connect with sisters who are new in the Diocese of Orlando, and to reconnect with others. Bishop John Noonan celebrated the retreat's closing Mass on January 13, and the Mass was followed by a group photo (with Bishop John Noonan) in front of the Atlantic Ocean and lunch.