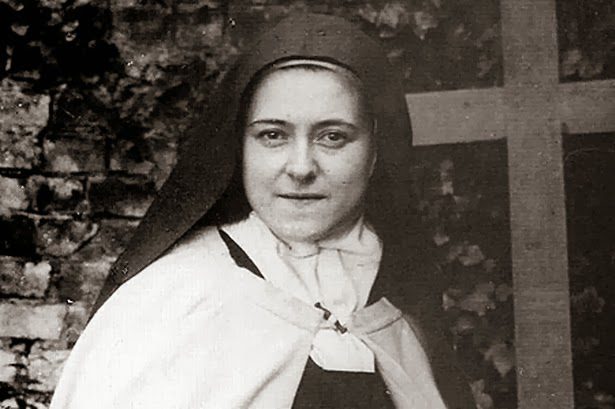 St. Therese of Lisieux
Feast Day: October 1
St. Therese of was born on January 2, 1893, and died at the age 24. Although her time on earth was short and her contributions may be seen by some as little, this French Discalced Carmelite nun is one of the most popular saints of our time and was named a doctor of the Church by Saint Pope John Paul II.
Therese was one of nine children, five of whom took religious vows. Her parents, St. Louis Martin and St. Marie-Azelie Guerin, were canonized by Pope Francis in 2015. She played at being a nun while she was young, and at the tender age of 15, was granted entrance into the Carmelite monastery.
Therese is significant because she approached her faith as that of a child – simple and straightforward.
"The Story of a Soul," the autobiography of her faith life, told of her innocent, child-like view of her relationship with God.
Late in her life she exchanged letters with a missionary priest, and he confessed his spiritual anxieties regarding God's Judgment Day. Therese replied:
"I know one must be very pure to appear before the God of all Holiness, but I know, too, that the Lord is infinitely just; and it is this justice which frightens so many souls that is the object of my joy and confidence…I expect as much from God's justice as from His mercy. It is because He is just that He is compassionate and filled with gentleness, slow to punish, and abundant in mercy, for He knows our frailty, He remembers we are only dust. As a father has tenderness for his children so the Lord has compassion on us (Ps 103:8, 13-14)." (Letter 226)
How do we become more like St. Therese of Lisieux? Start in your own family. Give yourself in service to others, and do not expect anything in return. Pray for your family members, and those who are not well-liked. Choose the simple path of love.