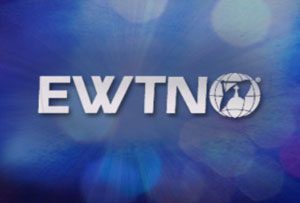 EWTN is launching a brand new app to help you prepare for Lent – and it's available now! If you download our free app and take our "Daily Lenten Scripture Reading Challenge," at the end of Lent, you will able to say that you read all four Gospels! It's easier than you think!
You can download EWTN's free app at www.ewtnapps.com/challenge or get it directly from iTunes, Google Play or Amazon apps for Kindle Fire. If you already have the EWTN app, the Scripture Challenge is included with the update.
To access the Challenge, simply open the app and click on the Bible icon, which will take you to your free RSV-CE Bible. From inside the Bible, click or tap on the menu (the three white bars on the top left hand corner of the screen), and from the resulting drop down menu, choose "Playlists" and then "The Four Gospels During Lent" to begin your Challenge.
EWTN Global Catholic Network, in its 33rd year, is available in over 230 million television households in more than 140 countries and territories. With its direct broadcast satellite television and radio services, AM & FM radio networks, worldwide short-wave radio station, Internet website www.ewtn.com, electronic and print news services, and publishing arm, EWTN is the largest religious media network in the world.