The Catholic Church is committed to ensuring the safety of children and young people and providing pastoral outreach to victims and survivors of sexual abuse by clergy.
The Church's mission to protect and heal stems from the Gospel: the life and teachings of Jesus Christ provide us with the perfect foundation for our efforts to create safe environments for children.
Jesus said, "Let the children come to me, and do not prevent them; for the kingdom of heaven belongs to such as these" (Mt 19:14).
Each April, child and youth serving organizations, including Catholic Dioceses, participate in Child Abuse Prevention Month to highlight the importance of protecting minors.
This month, the USCCB offers 10 tips for protecting children and calls us to pray, "that God may grant those affected by abuse in any way the courage to tell their story and seek healing."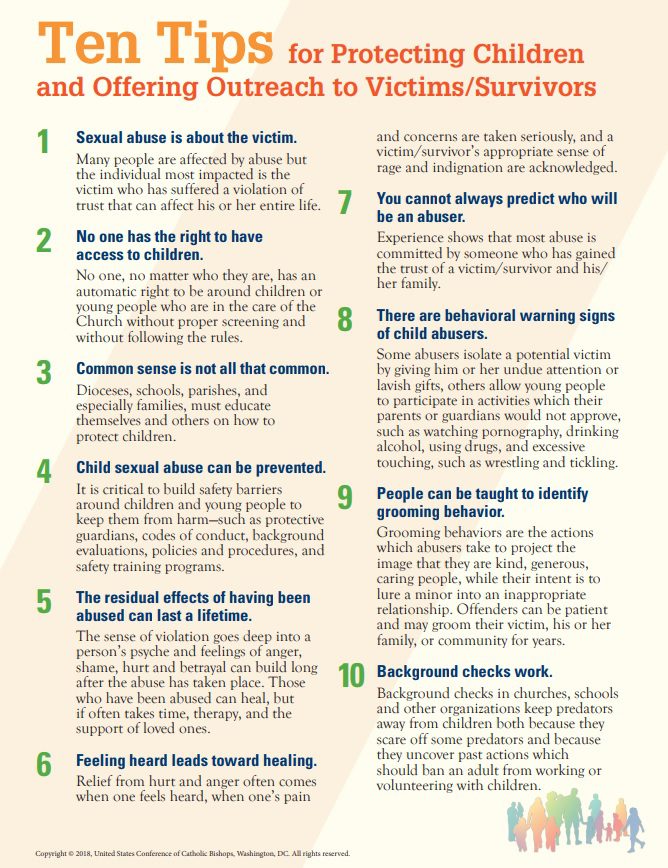 More from the Office of Laity, Family and Life – April 11, 2018 e-bulletin