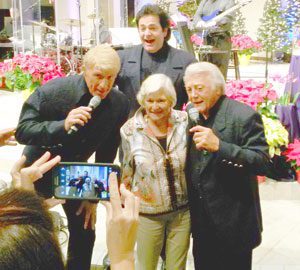 For the past two years The Lettermen Benefit Concert has been delighting Central Florida audiences while helping people in need of our community. This year the experience grew to include four concerts at three local parishes, with close to 4,000 people enjoying the Lettermen's classic hits and Christmas favorites.
St. Timothy Catholic Church in Lady Lake, St. Margaret Mary Catholic Church in Winter Park, and Holy Name of Jesus Catholic Church in Indialantic, hosted the concerts and together raised over $165,000 for Catholic Charities of Central Florida programs.
These funds will support services to the homeless including two transitional housing programs and homeless respite center in addition to providing emergency financial assistance to families in crisis and allowing for case management to return people to a place of self-sufficiency by offering long-term solutions.