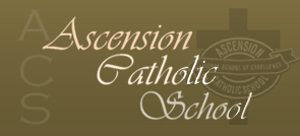 Katie Aquila and Mary Conners, pre-school teachers at Ascension Catholic Schools in Melbourne, have been awarded the 2012 St. Francis Care for Creation Award. The St. Francis Care for Creation Award strives to recognize Catholic schools that demonstrate exceptional commitment to reducing the impact of climate change through prayer, education and action. Aquila and Conners spearheaded a number of school-wide projects, including:
an animal blessing in October when the children and families brought their pets to the school grounds for a blessing.
Earth Week, during which the students learned about reducing, recycling and reusing. The week also featured a waste-free lunch in which they reduced their waste from 10 55-gallon garbage bags to 2.5 bags.They also had a lights out day, in which the school operated wherever possible without any lights on. The children wrote a lesson learned or a pledge to the earth on a green leaf which was hung on a tree in the cafeteria.
Recycle Day, during which the children collected 6,473 plastic grocery bags.
a backpack and blanket drive for the needy. Personal items were also collected.
Congratulations Katie Aquila and Mary Conners!