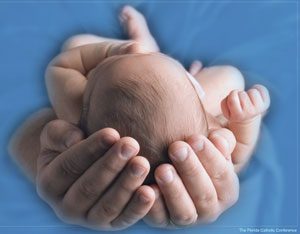 BACKGROUND: The State of Florida currently prohibits abortions in the third trimester, with exceptions for the life and physical and mental health of the mother. However, as a result of medical and technological advances, increasing numbers of children are surviving outside of the womb prior to 24 weeks gestation.
SB 918 (Flores):
Advances the protection of the unborn by prohibiting elective abortions when a physician, using his/her medical judgment, determines the child is viable outside the womb.
Removes "psychological conditions" of the mother from the list of medical exceptions for allowing abortions in the third trimester and applies the remaining exceptions (life and irreversible physical impairment of the mother) to abortions performed after viability.
Your Florida state senator is a member of the Senate Judiciary Committee, which will vote on this bill on Tuesday, April 8, 2014, at 9:00 a.m. EDT.
ACTION: Please send a message to your Florida state senator urging him or her to vote 'yes' on SB 918.
Click the link below to log in and send your message: https://www.votervoice.net/link/target/fcc/JfqrbMGcK.aspx