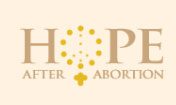 Cardinal Seán O'Malley, Chairman of the USCCB Committee on Pro-Life Activities and Bishop David Ricken, Chairman of the USCCB Committee on Evangelization and Catechesis have made these Lenten resources available to all U.S. bishops.
"It is our hope that through effective preaching on Confession in every parish, Catholics will return to the Sacrament in great numbers, and that this will foster profound gratitude for, and celebration of, the gift of Divine Mercy on April 7 (Divine Mercy Sunday). Special resources for the feast day are forthcoming."
The Catechesis on Confession (attached) offers "talking points" that can easily be woven into homilies or talks on Catholics' need for, and the benefits derived from, the Sacrament of Reconciliation.
Homily ideas for each of the five Sundays of Lent present two possible themes, based on the Mass readings. They, like the readings, center on the reality of human sinfulness and God's forgiveness and mercy for his children. Each theme is accompanied by numerous possible illustrations and applications, allowing pastors/deacons great leeway in developing homilies in their own words and their own style.
You'll note several references to God's desire, through Sacramental Reconciliation, to forgive and heal those who have been involved in abortion. As you are aware, these women and men often believe that they have committed "the unforgivable sin" and despair of ever being forgiven by God. They may avoid confession out of fear of condemnation or confess their abortion over and over, finding it impossible to believe they have been forgiven. These homily ideas will enable pastors to assure all parishioners, including those who have been involved with an abortion, that God's mercy is without limit and freely available to them. Indeed, Jesus' words to St. Faustina assure us: "The greater the misery of a soul, the greater its right to My mercy" (Diary, 1182).
Other resources include: www.HopeAfterAbortion.org and the March 2013 "Word of Life (en español)" which contains a brief testimony of post-abortion healing and four quotations on Divine Mercy. Beneath each of these quotes, you may wish to add an invitation to contact your Project Rachel referral line before sending these on to your pastors/parish pro-life coordinators.