Last names have been omitted to protect the family's privacy.
Catholic schools in the Diocese of Orlando provide top-notch academics, but it is the faith element and community that sets them apart. Three families share the joys and sacrifices made to make Catholic schools a reality for their children, from Pre-K to 12th grade, including a school for special needs students.
Jenny and Shawn have four children attending Pre-K through 8th grade at Good Shepherd Catholic School in Orlando. Both parents were products of Catholic schooling and wanted their children "to have the same nurturing community… and to establish a foundation for a lifelong relationship with God," said Shawn. "We wanted their faith to be a daily part of their lives and be surrounded by a community with similar values." And they have not been disappointed.
"Our Good Shepherd community has really rallied behind our family during particularly difficult situations," Jenny said. "When Shawn was deployed to Kuwait in 2009, teachers and administrators would check in with me daily. They had Sophia, who was six at the time, carry the folded American flag up during Mass. They helped arrange a surprise arrival when Shawn came home… And when Asher, our youngest was in NICU, our kids' classes sent home gifts, including artwork and individual prayers by the kids. All of these moments, knowing you are being prayed for by friends in a loving, supportive community are another reason we so love and appreciate Good Shepherd Catholic School."
Shawn was also given the rare glimpse of the fruit of this "village" of faith when their daughter Sophia was asked to read an essay she wrote on why prayer is important to her. "She talked about her personal relationship with God and how she prays and is comforted by it, quoting scripture to drive her point home to the audience," he said. "She testified to its power by telling the story of how the GSCS community rallied around her little brother Asher who spent the first six weeks of his life in the NICU, had multiple surgeries and is now a happy and healthy Pre-K3 student. God put me in attendance that morning. It was the first time I was able to go to the school's Mass all school year. He brought me there to tell me that Sophia 'gets it' and it was all worth it!"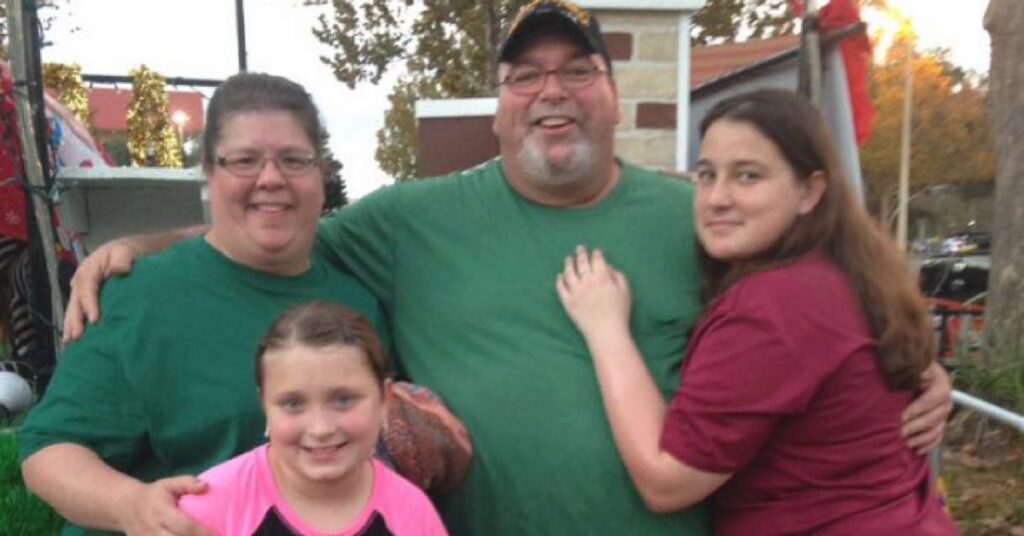 Suzy and Ed have two girls: Hannah, a freshman at Santa Fe Catholic High School and Rebecca, a fourth-grader attending St. Anthony Catholic School, both in Lakeland. The couples' decision to choose Catholic schools initially had to do with their concern regarding school zoning. Soon after their decision, Suzy learned she was pregnant. Despite the financial strain of her two jobs as a clinical social worker and her husband's full-time schedule, Suzy says, "There are days we wonder how it's going to work, then I get the call for more home health visits. I don't know how we do it, but I'm sure it's God's intervention."
Melissa and Michael live in Clermont. Their children attend three different Catholic schools in Orlando. Melissa drives almost 100 miles per day to get them to sports and clubs at Bishop Moore Catholic High School, Holy Family Catholic School and Morning Star School. Melissa says Catholic schools add a unique element to her children's education.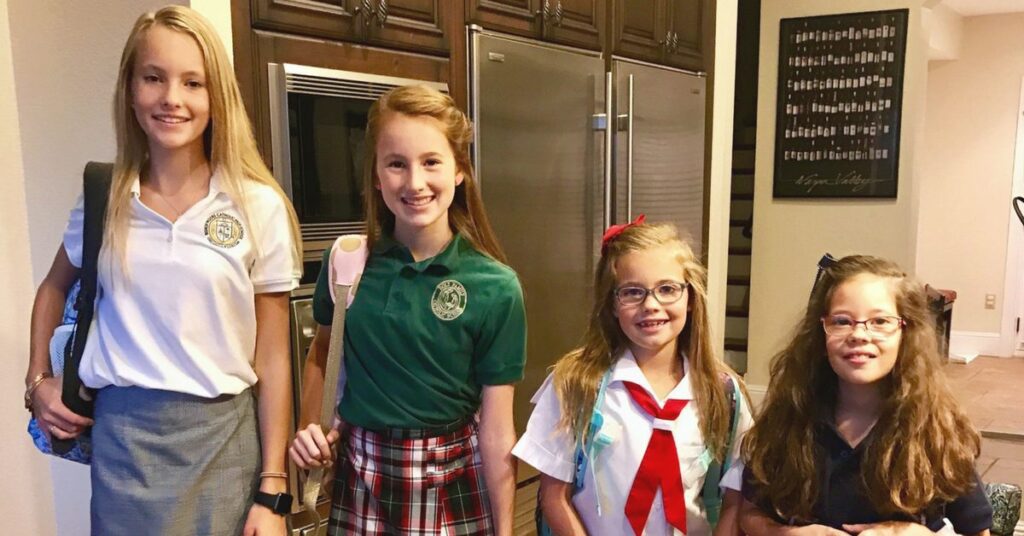 "My freshman daughter was challenged in religion class with how to prove God is real," Melissa explained. "I love that they make her think. My second grader, who is making sacraments this year, continuously questions what is and isn't a sin. I love that she has a conscience. My seventh grader is always thinking of others. She volunteers at food banks and homeless shelters. We are currently experiencing freezing weather in Florida and she gathered up blankets to hand out to homeless people. I love her kindness. My third grader reminds us to pray the Rosary daily while driving to school. I love her innocent faith.
"My children aren't angels at all, but they've been given compassion, love and kindness which are needed every day," she says. "So, I think they are well-equipped for the journey that lies ahead."
By Glenda Meekins of the Florida Catholic – January 17, 2018