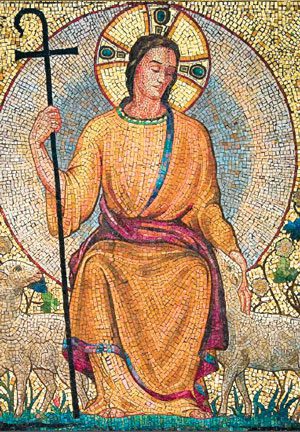 Quo Vadis Days is a mini-camp August 4-7 at the San Pedro Spiritual Development Center, Winter Park, for young Catholic men (ages 13-18) to learn more about the priesthood, to deepen their faith, and to better discern God's call in their lives. Quo Vadis Days is sponsored by the Diocese of Orlando Vocations Office to provide a time of fun, prayer, and talks to help you explore the Lord's call in your life. "Quo Vadis" is the Latin phrase for "Where are you going?" Legend tells us that St. Peter asked Jesus this question on the outskirts of Rome. And we know where Jesus went in response to His Father's will.
There will be priests, seminarians, and other young men like you gathered together for these days. Our activities will include prayer, sports, talks and discussions, such as the Father's will and how to know what God wants. Mass with Bishop Noonan is scheduled for August 7.
We hope that you will consider taking time to discern the Lord's will in your life with us at QV Days. It is a great opportunity to let the Lord speak to you and to spend time listening to Him. Click here for all the details, including registration from and brochure.
Parishes: Please help us to promote this event!