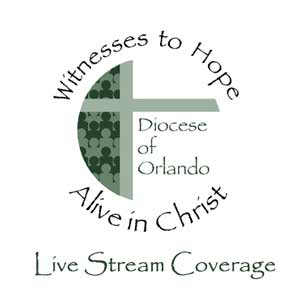 The Interfaith Prayer Service for Peace, presented by the Office of Advocacy & Justice, will be held Thursday, January 17, at St. Margaret Mary Catholic Church in Winter Park. The Prayer Service will be live streamed on the Diocese of Orlando website, beginning at 7 p.m.
Bishop John Noonan and representatives from various religious faiths traditions and communities will lead the Prayer Service, which is an opportunity for leaders and members of different faiths to pray together for the common goal of peace through word and song. The theme of the prayer service is "God of Life: Lead Us to Justice and Peace."
Below, you will find links to watch the Prayer Service live on your computer.
Interfaith Prayer Service for Peace Live Streaming Links:
Standard Stream: https://www.orlandodiocese.org/interfaith-prayer-service-for-peace-standard-stream
Low Stream: https://www.orlandodiocese.org/interfaith-prayer-service-for-peace-low-stream