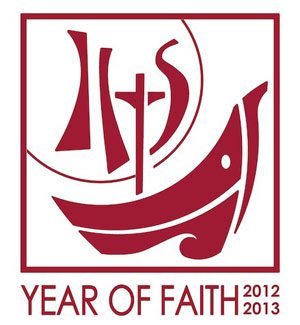 A valuable workshop is coming that will benefit catechists, liturgical ministers, pastoral ministers and all Catholics. Lectio Divina is the discipline of praying with scripture which monastics have practiced since the third century. One of the initiatives to come out of the Second Vatican Council was to expand Lectio Divina outside the monasteries to the entire People of God. On Saturday, November 17, a team from the American Bible Society will be conducting workshops (in English and Spanish) at Sts. Peter and Paul Catholic Church, 5300 Old Howell Branch Road, Winter Park. The workshop will introduce participants to Lectio Divina and provide them with resources to enrich their prayer life and train others to do so as well.
For details and registration information, download the English brochure here and the Spanish brochure here.
If you are looking for a good way to prepare for Advent in the Year of Faith, you can follow the advice of Pope Benedict XVI who said:
"I would like in particular to recall and recommend the ancient tradition of Lectio Divina: the diligent reading of Sacred Scripture accompanied by prayer brings about that intimate dialogue in which the person reading hears God who is speaking, and in praying, responds to him with trusting openness of heart. If it is effectively promoted, this practice will bring to the Church – I am convinced of it – a new spiritual springtime."
For more information contact the Office of Faith Formation 407-246-4910 or off@orlandodiocese.org or contact the Office of Hispanic Ministry 407-246-4930 or hispmin@orlandodiocese.org.