English
The Rise Up Men's Conference of the Diocese of Orlando has tried to nurture and strengthen men's spirituality for the last seven years and bring them to a personal encounter with Christ through talks, prayer experience, small group reflection, and faith sharing.
This year's main theme is "Be a Hero for Jesus."
To all men: "You are called by God to be the spiritual leader of your family and community. You are called to be heroic! Our Men's Conference will teach you how to live a heroic life for Jesus, united with other brothers in the faith. Catholic best-selling author, Jon Leonetti, will lead us in a day of workshops, praise and worship, Reconciliation, and fellowship. Join us to better answer your call to live a heroic life in Christ!".
The 2022 conference will feature presentations in English, Spanish and Portuguese, and it will take place at St. Mary Magdalen Catholic Church, Altamonte Springs.  For a schedule of the day, click here.
Speakers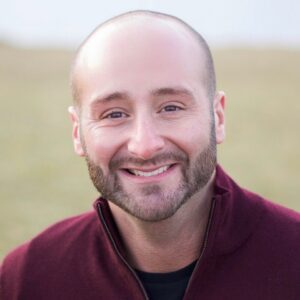 Jon Leonetti
He is a nationally known Catholic speaker, best-selling author, and radio host who conveys a message of lasting fulfillment in Jesus Christ. Through Jon's keynote presentations and parish missions, thousands of Catholics each year discover the freedom Christ offers by way of his life and love.
Jon is the author of four books: Mission of The Family, Your God Is Too Boring, The Art of Getting Over Yourself: And Why You'll Be Happier When You Do, and Life, Liberty, and the Pursuit of Holiness. Jon's first two books are published and featured in Matthew Kelly's Dynamic Catholic Book Program.
Jon believes that our deepest longing for happiness and wholeness is fulfilled in the encounter with Jesus Christ. Through prayer, the Sacraments, family life, and the help of Mary and the saints, Jon wants to cultivate an intimate relationship with Jesus, and help others do the same.​
With this message Jon has been featured and interviewed by the nation's top Catholic websites, blogs, and radio shows, helping Catholics in all walks of life to fall in love and stay in love with the living God.
Español
La Conferencia de hombres Rise Up de la Diócesis de Orlando, durante los últimos 7 años ha intentado alimentar y fortalecer la espiritualidad de los hombres y llevarlos a un encuentro personal con Cristo mediante charlas, experiencia de oración y compartir en pequeños grupos.
El tema principal de este año es "Sea un héroe para Jesús".
A todos ustedes, los hombres de nuestra diócesis: "Estás llamado por Dios a ser el líder espiritual de tu familia y comunidad. ¡Estás llamado a ser héroe! Nuestra Conferencia de Hombres le enseñará cómo vivir una vida heroica para Jesús, unido a otros hermanos en la fe. El Diácono Juan Cruz nos guiará en un día de talleres, alabanza y adoración, reconciliación y compañerismo. ¡Únase a nosotros para responder mejor a su llamado a vivir una vida heroica en Cristo!".
Presentadores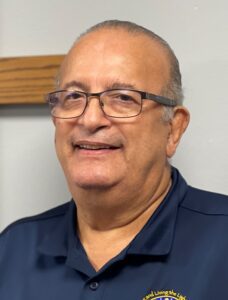 Diácono Juan Cruz
El dácono Juan Cruz fue ordenado al Diaconado Permanente por el Arzobispo Thomas Wenski para servir en la Parroquia de Santa María Magdalena en la Diócesis de Orlando.  El llamado del Diácono Juan al ministerio tiene sus raíces en más de dos décadas de ministerio juvenil, familiar y cuidado pastoral. Se desempeño como ministro de jóvenes y director del coro de jóvenes hispanos en la parroquia de St. Augustine en Casselberry y continúa como líder del equipo central para el ministerio de jóvenes y la preparación sacramental en St. Mary Magdalen en Altamonte Springs. Entre sus ministerios se desempeña como enlace del clero para la Comisión de Alcance y Cuidado Pastoral de Santa María Magdalena y es miembro de los Caballeros de Colón. Durante los últimos 12 años ha sido miembro del equipo de capacitación de líderes juveniles para el Instituto Pastoral del Sureste (SEPI), una rama de la Oficina Regional del Sureste para el Ministerio Hispano establecida por los Obispos Católicos de EE. UU.
El diácono Juan está casado y tiene dos hijas, un hijo y ocho nietas y nietos. Nacido en Puerto Rico, se graduó de la Universidad de Puerto Rico con una licenciatura en Administración de Empresas. Está jubilado como consejero vocacional certificado con especialidad en pruebas psicométricas y capacitación para adultos y jóvenes con discapacidades mentales y fisiológicas. Fue presidente de la Asociación de Evaluadores Vocacionales y Adaptación Laborales de Florida.
Português
A Conferência de Homens Rise Up da Diocese de Orlando, nos últimos 7 anos, tem tentado nutrir e fortalecer a espiritualidade dos homens e levá-los a um encontro pessoal com Cristo por meio de palestras, experiências de oração e partilha em pequenos grupos.
O tema principal deste ano é "Seja um herói para Jesus".
Para todos os homens: "Você é chamado por Deus para ser o líder espiritual de sua família e comunidade. Você é chamado para ser heróico! Nossa Conferência de Homens irá ensiná-lo a viver uma vida heróica para Jesus, unido a outros irmãos na fé. Jorge Silva nos conduzirá em um dia de workshops, louvor e adoração, Reconciliação e comunhão. Junte-se a nós para melhor atender seu chamado para viver uma vida heróica em Cristo!".
Apresentadores
Jorge Antônio Alves Silva
Jorge Antônio Alves Silva, brasileiro, casado, pai de cinco filhos,  missionário consagrado na comunidade Católica Shalom a 35 anos. Administrador de empresas, MBA em gestão empresarial, atuando a mais de quinze anos como consultor de empresas. Especialista em Doutrina Social da Igreja. Professor de antropologia, ética e formação cristã. Foi membro do corpo docente do Instituto Tecnológico Duoc da Universidade Católica de Chile de 2012 a 2017, recebendo reconhecimento com o prêmio de melhor docente em 2015. Participou do projeto Missão Empresarial da Associação Chilena de Empresários Cristãos USEC, criador do projeto Nova Ação Empresarial e sua metodologia conhecida como Programa Excelência em Gestão (PEG) o qual tem como propósito, levar uma nova cultura de gestão empresarial baseada no evangelho e na Doutrina Social da Igreja, buscando inculturar os valores e princípios do evangelho no mundo do trabalho, atualmente é Sócio Fundador da Consigna Consulting, onde continua seus esforços para contribuir transformando e permeando o mundo do trabalho com os valores evangélicos.
Contact Us
Secretariat for Laity, Family, and Life
slfl@orlandodiocese.org
407-246-4910.