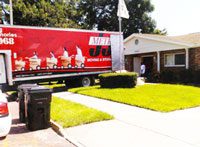 Life Pray for the Permanent Closure of Orlando Abortion Site Abortionist James Scott Pendergraft Reopens Orlando Women's Center with Borrowed Furniture and Supplies Abortionist James Scott Pendergraft reopens Orlando Women's Center with borrowed furniture and supplies! Four weeks ago, on June 13, Orlando Women's Center was surrounded by police, moving trucks, news reporters, attorneys and crime scene tape while the Sheriff's raided and seized all assets from inside the building. The seizure halted abortionist James… Read More.
Execution Scheduled. for August 5th John Ferguson is scheduled to be executed on Monday, August 5th. Please pray for Mr. Ferguson, his family, the victim's family and friends, that they will continue to receive healing through the grace of our Lord Jesus Christ; for all the public officials involved in this scheduled execution; for Governor Scott, that he will discern God's will and apply the teachings of our Catholic faith on the death penalty. If you would like to schedule a prayer service for your parish or want more information, contact the Office of Advocacy and Justice, advocacyjustice@orlandodiocese.org or 407-246-4819. The U. S. Catholic Bishops have called all Catholics to participate in a campaign to achieve the abolishment of the death penalty, see: www.usccb.org/deathpenalty/. Our Bishops have stated that, "At a time when the sanctity of life is threatened in many ways, taking life is not really a solution but may instead effectively undermine respect for life." This pending execution gives Florida Catholics the opportunity to be a part of the campaign in a very personal way. Our hearts and lives must have special space for the victims and their loved ones as well. But let it be known that "standing with families of victims does not compel us to support the use of the death penalty" (U.S. Bishops).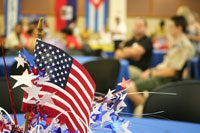 Advocacy Efforts Immigration Bill Updates. House Committee Holds Hearing on Evidence-Based Reform On Wednesday July 17, the House Committee on Ways and Means held a hearing entitled "What Really Works: Evaluating Current Efforts to Help Families Support their Children and Escape Poverty." This was the second of a three-part hearing series to examine welfare reform opportunities in advance of the September 30th TANF reauthorization deadline. Witnesses from multiple sectors highlighted the importance of rigorous evaluations of existing anti-poverty programs to drive evidence-based policy reforms. Witnesses included Jon Baron, President, Coalition for Evidence-Based Policy; Kristen Cox, Executive Director, Utah's Governor's Office of Management and Budget; Steve Aos, Director, Washington State Institute for Public Policy; David Muhlhausen, Research Fellow, The Heritage Foundation; and Tara Smith, Research Associate, University of Texas. Further information about the hearing, including the witnesses' written testimonies, is available on the Committee's website. For more on how CCUSA is advancing rigorous program evaluation and evidence-based policy, see the website for the Lab for Economic Opportunities.
House Likely to Address Immigration Before Debt Ceiling. The House of Representatives will likely move forward with its own version of immigration reform following the August recess and before the debate over the federal debt ceiling once again takes precedence in Washington, D.C., according to House leadership. During a news conference on Thursday, Speaker of the House John Boehner, R-Ohio, said he hopes to see one of the immigration bills that House committees have marked up proceed to the House floor in the fall. In contrast to the Senate's comprehensive bill passed last month, Boehner stressed the House's approach will be to bring individual bills to the floor. He specifically highlighted a measure being drafted called the KIDS Act, modeled on the DREAM Act, which allow young people brought to this country as undocumented immigrants to achieve citizenship. In a July 16 interview with Telemundo, President Obama called on local advocates to continue to urge lawmakers to pass comprehensive immigration reform. He said the House "still [has] to process this issue and discuss it further and hopefully, I think, still hear from constituents, from businesses to labor, to evangelical Christians who all are supporting immigration reform."
Farm Bill Updates. Senate Moves to Conference on Farm Bill Reauthorization On Thursday, Sen. Debbie Stabenow, D-Mich., chairwoman of the Senate Committee on Agriculture, Nutrition, and Forestry, requested the Senate move to set up a conference committee with the House on the reauthorization of the farm bill, which will initiate a debate over the Supplemental Nutrition Assistance Program (SNAP, formerly known as food stamps). The original House reauthorization bill (HR 1947) had included over $20 billion in cuts to SNAP, but when the House voted the bill down, the entire program was removed from the legislation that went on to be passed by the House (HR 2642). The Senate bill (S. 954) includes funding for SNAP at a level that is $4 billion lower than the current funding amount. The current farm bill expires September 30, though it is possible for Congress to pass another extension if agreement is not reached by the deadline.
2013 Farm Bill: Moving Towards Conference Committee? The House of Representatives has sent its farm-only Farm Bill to the Senate, enabling a conference committee to begin soon to reconcile their two bills. As reported in previous bulletins, the House passed a farm bill without a Nutrition title; the Senate version maintains nutrition and food assistance programs, so it remains to be seen how the two bills will be reconciled. There is some hope that by starting a conference committee, the momentum will build for the reauthorization of a new Farm Bill before the Sept. 30th expiration of the current bill. A new bill is clearly needed: simply extending the current bill (as happened last year) means that many important rural development and conservation programs go unfunded. Also, no reforms are made to commodity programs and crop insurance subsidies. Catholic Rural Life continues to advocate for a new Farm Bill now. Please visit the NCRLC webpage for more about the Farm Bill.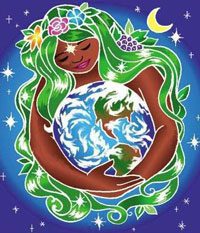 Stewards of the Land Wondering How to Celebrate the Feast of St. Francis This Year? We invite you to celebrate by encouraging other Catholics to take the St. Francis Pledge to Care for Creation and the Poor through our new: Feast of St. Francis program "MELTING ICE, MENDING CREATION: A Catholic Approach to Climate Change." (a FREE downloadable multimedia 90 min. program) Pope Francis has inspired us with his humility and challenged us with his words urging us to make care for Creation and care for the poor a significant part of our Catholic witness: Let us protect Christ in our lives, so that we can protect others, so that we can protect creation! ~POPE FRANCIS, March 19, 2013 This year our Feast of St. Francis program will highlight the Pontifical Academy of Science's Working Group (PAS) statement, Fate of Mountain Glaciers in the Anthropocene, combined with viewing a "TED" talk by James Balog, the science photographer behind the documentary film Chasing Ice, who documented some of the most vivid evidence yet of climate change. Everything you need to be successful will be free and downloadable in early September: Education kits for Parish, College and High School/ Youth Groups.
Catholic Action on Climate Change In June, Coalition director Dan Misleh and project manager, Dan DiLeo, authored a piece for America Magazine titled Catholic Action on Climate Change. Responding to the blog postings following the article, Jackie Turvey, of the U.K. wrote a follow-up article addressing several of the comments left by some America readers. In particular, Ms. Turvey challenges the assertion by some commentators that global warming has "plateaued" over the past 15 years and she dispels the notion that the atmosphere has reached a "saturation point" of greenhouse gas emissions. Additionally, she shows that there is good agreement between climate models and observed climate trends, and shows that, if anything, the predictions for sea level rise on the other hand seem to have been significantly underestimated. Given the scientific consensus around climate change as well as the Church's unequivocal acceptance of this reality, Ms. Turvey recommends that Catholics should take seriously the independent and conscientiously considered view of Church leaders, as well as critically examine other sources of information, remaining always open to advances in scientific understanding and to creative strategies that might achieve mitigation goals and advance the global common good without damaging our fragile economies. Based on this, Ms. Turvey concludes that whatever policy direction seems right to us in the light of our own prudential judgment, we have a Christian responsibility to make a serious effort to engage with the issue of climate change as a scientific and as an ethical issue.
Boston College and Franciscan University of Steubenville Patrick Gallagher, an alumnus of Boston College (BC), recently wrote an op/ed in The Boston Globe titled A recent graduate says universities are uniquely positioned to send a strong message to polluters. There, he argues in favor of the national campaign encouraging colleges to divest their endowments from fossil fuel companies that profit from the climate crisis. In particular, Mr. Gallagher considers his alma mater, writing: Many university administrations, however, have rejected divestment as a viable option. At BC, spokesman Jack Dunn says the endowment's purpose is to generate returns that help pay for running the campus. "Placing restrictions on investments is rare and requires a clear and compelling case that a company is engaged in practices opposed to the moral and ethical principles guiding Boston College," he explains in an e-mail. "It is difficult to make this case in this instance." But it's precisely BC's Jesuit identity that should compel it to divest. Mr. Gallagher then goes on to give some of the many examples of how the Catholic Church has explicitly recognized climate change as a moral issue—a position that was emphasized by the two Boston College students who in March wrote Catholic Identity Requires BC's Divestment From Fossil Fuels in the university's student newspaper.
Get Your Energy Star Score! Want to get a baseline of energy use for your parish or school? Energy Star just updated its free, online Portfolio Manager tool with which voluntary program partners can generate EPA's 1 -100 ENERGY STAR score. With new user-friendly features and functionality, including major redesign of database architecture, system processing, Web services, and user interface, Portfolio Manager includes a module designed especially for churches, as well as schools, hospitals and other commercial facilities. Portfolio Manager is the nation's leading energy performance benchmarking and energy performance tracking tool, now used by over 70,000 account holders for more than 300,000 commercial facilities, and was recently adopted by the Canadian government. The familiar blue and white ENERGY STAR is now recognized by 87 percent of Americans. Learn more about the new Portfolio Manager interface through a free webinar. These live training sessions will offer an in-depth orientation to the new tool and provide step-by-step instructions for benchmarking from expert trainers. Parishes and schools may wish to identify your own "in-house" expert to receive sustained, regular training and support from ENERGY STAR.