For events relating to the Office of Advocacy and Justice which have been publicized in previous e-scrolls, click here.
A Call to Prayer from the USCCB!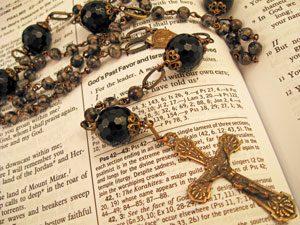 Last November the bishops approved a pastoral strategy to advance a movement for life, marriage, and religious liberty. The strategy is essentially a call to prayer, penance, and sacrifice for the sake of renewing a culture of life, marriage, and religious liberty in our country. Campaign components have included monthly Eucharistic holy hours in cathedrals and parishes, daily rosary, special prayers of the faithful at Mass, abstinence from meat and fasting on Fridays, and the second observance of a Fortnight for Freedom. The response from the laity has been most encouraging. Find prayer resources here!
News from the Catholic Mobilizing Network to End the Use of the Death Penalty
Update on Syria and Social Justice in the News
Syria Update
Thanks to your advocacy and that of thousands of other voices for peace, the U.S. is now considering a diplomatic solution to end the violence in Syria, and Congress has postponed its vote on a resolution for the use of military force. Led by Pope Francis, USCCB vigorously engaged the Day of Prayer and Fasting for Peace in Syria on Sept. 7 and followed up with letters to the President and the Congress and a statement by the Administrative Committee, the highest body of bishops short of the entire membership. Read it here. We continue to urge the U.S. to work with other governments to obtain a ceasefire, initiate serious negotiations, provide impartial humanitarian assistance, and encourage efforts to build an inclusive society in Syria that protects the rights of all its citizens, including Christians and other minorities. Advocates can continue to contact Congress, since the resolution to authorize force is postponed, not withdrawn.
From the National Catholic Rural Life Conference (NLRLC)
World Food Day, October 16; World Food Prize Activities
World Food Day, October 16th, is a time to recognize the global movement to end hunger around the world. This year's theme is "Sustainable Food Systems" and a reminder that we can end hunger, but it will take all of us. This year, NCRLC and other Catholic leaders will be present at the annual World Food Prize event that takes place every mid-October in Des Moines, Iowa, to recognize scientists and others who are working to improve food production. This year, event organizers have invited Cardinal Peter Turkson to address the assembly and take part in the proceedings. Whereas the World Food Prize promotes the promise of biotechnology, this is an opportunity to offer a more wary or circumspect perspective to such technological promotions. Learn more about Food Security and Economic Justice in the NCRLC faith-based study guide on poverty and hunger.
Our Father's World! Learn how to Reduce, Reuse, Recycle!
Sunshine State Interfaith Power and Light is sponsoring an event at Northland Church in Longwood to highlight the importance of environmental issues to the different religious communities of Central Florida. The keynote speaker will be Northland pastor, Dr. Joel Hunter. Time and Location: Sunday, September 22, 2pm-4pm Northland; A Church Distributed, 530 Dog Track Rd, Longwood, FL 32750.
House Subcommittee Hearing, New World Map on Climate Change
House Energy and Commerce Subcommittee
This week on Capitol Hill, a House Energy and Commerce subcommittee will hear from two cabinet-level officials about efforts to combat climate change. EPA Administrator Gina McCarthy and Energy Secretary Ernest Moniz will testify on behalf of the Administration's climate initiatives and clean energy programs.
This happens to coincide with the release of a new world map showing areas most susceptible to climate change. Scientists said that the new world map is expected to help governments, environmental agencies and donors identify regions that would be best served by investments in programs such as the creation of protected areas, restoration efforts and other conservation activities.
If you haven't seen it yet, please take a look at our Faith-Based Study Guide on Climate Change. This is meant for small group discussions on a Catholic response to the causes and impacts of climate change.