After many decades of dedicated service to the people of Central Florida, Sister of Notre Dame de Namur Gail Grimes and Sister of the Holy Name of Jesus and Mary Rose Christina Momm have retired from active ministry.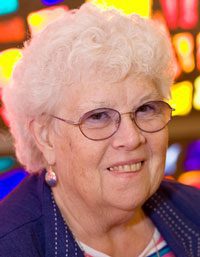 While they may be stepping down from their current positions — Sister Grimes as administrator of Hope CommUnity Center in Apopka and Sister Momm as an administrative assistant at Santa Fe High School in Lakeland, both say that they plan to remain involved in their call to serve God's children.
In 1971, Sister Grimes and three others from her congregation answered a call from Bishop William Borders to serve the poor migrant farm workers in the small, rural community of Apopka. What was to be a short-term assignment turned into 43-year ministry of advocating for the rights of and educating what was originally African-American and Haitian populations through the diocese's Office of Farmworker Ministry. (Ten years later, the ethnic mix would be augmented by an influx of Hispanic workers.)
In 2007, Sister Grimes was named administrator of the newly established Hope CommUnity Center, which replaced and augmented the services provided by the Farmworker Ministry. In addition to her new duties, Sister Grime continued to work with and encourage the poor.
On Sept. 28, hundreds gathered at the Hope CommUnity Center to honor Sister Grimes and wish her well in her retirement at the end of November.
"Sister Gail can retire knowing that over these past four decades, she was able to help people become leaders and know that they can have an impact on the community resulting in positive changes," said Mary Carroll, who serves on the Board of Directors and as a volunteers at Hope CommUnity Center. "We will miss seeing her every day."
Sister Grimes said she plans on continuing her ministry at the Center as a volunteer. She added that the greatest joy of these past 40+ years has been watching people develop and realize what they have to offer in this world.
"I have loved watching the people grow and surpass everything they ever imagined they could be," Sister Grimes said. "I loved teaching them and watching them blossom. It was a blessing to see those who thought they did not have a voice, find theirs."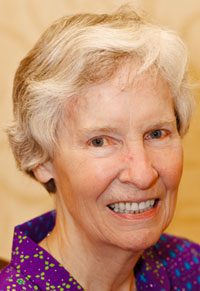 After 26 years of serving the students at Santa Fe Catholic High School, Sister Rose Christina Momm has retired as an administrative assistant. Her tenure with the school began in 1967 as a math and science teacher. Throughout the years, Sister Momm also taught at Catholic schools in the Diocese of St. Petersburg, as well as in Albany, N.Y., where her community's provincial home was located, and in Washington, D.C. She returned to Santa Fe in 1993, where she continued to serve as a teacher, bookstore manager and administrative assistant.
On Sept. 17, students, faculty, administrators, family and friends honored Sister Momm during a Morning Prayer service, expressing their gratitude for her years of service and wishing her peace and happiness in her retirement.
"I am going to miss the wonderful students and teachers I have met," Sister Momm said. "I taught for 46 years all together. It was a wonderful opportunity. When you have kids who are positive in their approach in school, who are always smiling, it is beautiful and a blessing."
In November, she will return Albany N.Y. to live with and minister with the sisters of her community. However, in the meantime, she plans to continue her ministry to the incarcerated, where she spreads God's word and brings a message of hope, peace, and love to inmates throughout the state. Looking back on her ministry, Sister Momm said she was blessed.
"The kids have been wonderful and so have the prisoners I have known," Sister Momm said. "My hope is that both know that I will always care for them and that God truly loves them."