Students at two diocesan schools will begin the 2014-2015 academic year with new leaders at their helms. Henry Fortier, superintendent of Catholic schools in the Diocese of Orlando, announced Lou Pereira will serve as principal of Trinity Catholic High School, Ocala and Erin Finn will serve as principal of St. John Vianney Catholic School, Orlando. Both officially began their duties July 1.
Lou Pereira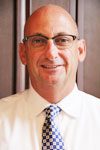 For 30 years, Lou Pereira has been involved in Catholic education. Twenty-five of those years have been spent educating young people at the high school level. He has served as teacher, coach, vice principal and most recently, principal, primarily throughout the Diocese of St. Augustine.
As an educator, he sees the value of a Catholic education as multi-faceted. One of the greatest values, he said, is the opportunity for students to grow in their faith and learn about Jesus while in school. While parents serve as the primary educators of a child's faith formation, Catholic schools bring a daily reinforcement and commitment of those Catholic values.
"Students in our schools grow in their knowledge of service to others and they live the message of service out in their everyday lives," Pereira said. "These opportunities to serve one another develop young women and men of character and compassion, true to their faith and the teachings of our Lord Jesus Christ."
Erin Finn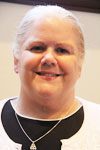 As principal of St. John Vianney Catholic School (SJVCS), Erin Finn hopes to motivate students "to fulfill their human vocation as members of society by laying a foundation of morality, service, and confidence to assume future roles as leaders of families, the Church, and society."
Serving in Catholic schools in Texas, Georgia and Rhode Island, Finn has worked as a school principal, throughout most of her 22-year career. She has also taught and coached.
She said she was drawn to SJVCS because the people modeled the love of God, appreciated the value of prayer in their lives, and lived out their faith in Church, family, and society.
"I believe a shared peace is gained when one appreciates human relationships, practices humility, and puts trust in the fidelity of God, family, friends, and members of the community," Finn said.