THE JOY OF THE GOSPEL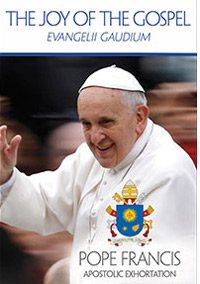 Reflections & Teachings from Pope Francis on the Proclamation of the Gospel, the Importance of Family, and the Gift of Faith. In the Joy of the Gospel (Evangelii Gaudium), Pope Francis calls upon the Church with encouragement to begin a new chapter in evangelization. This dynamic document is written in the plain, everyday language for which the pope has become famous. It makes the perfect gift for a young adult and is also available in Spanish.
Sale Price: $11.16
Order now!
Order the book in Spanish.
Use code "JOY" for 20% off.
POPE FRANCIS AND THE FAMILY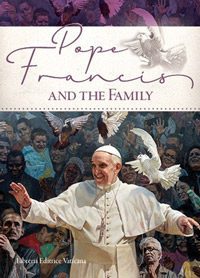 In Pope Francis & the Family, Pope Francis reflects on the importance of family and marriage and how they are the foundation of our society. In his short pontificate, Pope Francis has already made a huge impact, constantly working for love and peace. In this resource, Pope Francis reflects on the importance of family.
Sale price: $7.16
Use code "FAMILY" for 20% off.
Order now!
THE LIGHT OF FAITH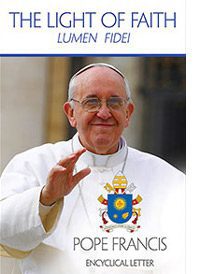 The Light of Faith, a continuation of Pope Benedict XVI's encyclical letters on charity and hope, addresses the gift of faith that God has extended to us and how the light of faith needs to be nourished and reinforced, so that it can guide us on our collective and individual faith journey.
Sale Price $5.56
Order now!
Use code "LIGHT" for 20% off.
Spanish version | Order Spanish e-Book