ORLANDO | Graduates from Catholic schools in the Diocese of Orlando are looking ahead toward college and making decisions founded in values rooted in their faith. The Florida Catholic spoke with three graduates to gain an idea of their future plans and what they take with them from their experience at a Catholic high school.
Colleen Coughlin – Father Lopez Catholic High School, Daytona Beach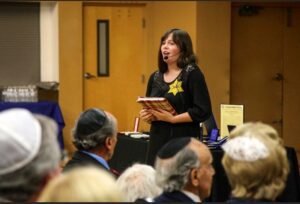 Colleen is perhaps best known for her work promoting awareness of the Holocaust, through performances and presentations. The student from Father Lopez Catholic High School takes the horrific historic event to heart. She has met 10 Holocaust survivors, and said she will always treasure the "overwhelming support and gratitude" she has received from the local Jewish community.
"I truly feel it was divine intervention that I was placed on the path that granted me the opportunity to do my Holocaust work," she said. "With every Holocaust survivor I have met, I felt like I was seeing the face of God. They taught me how faith in God is the most important thing in life and was the reason for their survival… God has given me the ability to dramatically present information in a way that reaches people and I feel this is something He wants me to continue."
The Father Lopez ambassador also represented her school by working open houses, freshman orientations, school tours and more. They were tasks she was happy to do.
"I have been blessed with wonderful mentors in my life," she said listing her parents, Thomas and Kathy Coughlin, several Father Lopez teachers – Gloria Chandler and Marie Gallo-Lethcoe, along with Leigh Svajko, Father Lopez principal, and Phillip Gorrasi, principal of St. Brendan Catholic School. "These people have shaped me into who I am today. I am beyond grateful. I was blessed to be surrounded by the best teachers and school administrators, who modeled Christ-like living, each and every day. It is because of the lessons learned at these schools, that I stand ready to enter the world with confidence in God's plan for my future."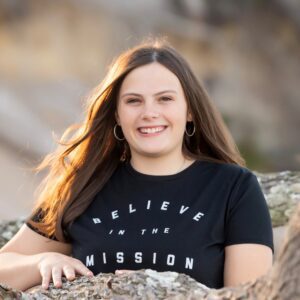 Recognizing the greater need for mental health counselors in what she calls a post-pandemic world, the future Stetson University student said, "pursuing a degree in this field will allow me to positively impact people in a career with purpose and significance."
Benjamin Schiller – Santa Fe Catholic High School, Lakeland
Benjamin Schiller is a stellar example of service. He is involved in a local chapter of Active Minds, which focuses on mental health. The groups generate numerous service projects to achieve their goals of educating others about mental health issues.
Schiller explained he hopes to elevate awareness of mental health and related conditions through education that fosters prevention. He noted Santa Fe's small, tight-knit community as a key factor in his life decisions.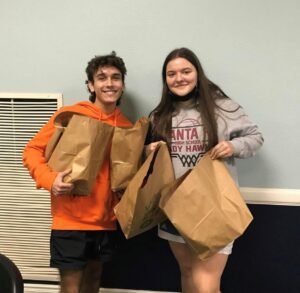 "Coming from a big public middle school was a big change. Here I got a way better sense of family and better connection with my teachers and students around me. That really pushed me to become a better person for my community," he said.
Raised Catholic, he clings to the belief that "everyone was made equally under God's creation." Maintaining dignity of life is important to him and being a part of honoring that is a meaningful endeavor.
"When people are put in worse living conditions and circumstances, from poverty for instance, that might impact mental health – I think they should be helped so everyone is on the same level."
Benjamin hopes to major in criminology at the University of Florida in Gainesville. He seeks to help those in need and understand what is behind certain mental health illnesses to aid in removing stigmas and stereotypes.
Norah Flaherty – Bishop Moore Catholic High School, Orlando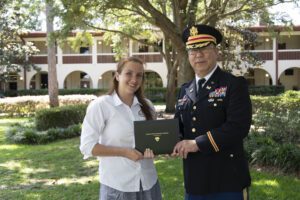 You could say Norah Flaherty is a traditionalist. She is the seventh person in her family to attend West Point – her mother, an uncle and four cousins before her. Her parents, Tim and Rita, were also Army officers. Acknowledging West Point's remarkable history and her desire to serve, the choice was obvious.
"I have always wanted to serve my country. My parents taught me a sense of devotion to and love of country that I have carried with me," she said, quoting a saying from West Point: "The history we teach was made by the people we taught."
She hopes to put herself in "physically and mentally challenging situations (to) become a better leader and person of character." Despite the school's secular status, it has a Catholic chapel offering opportunities to participate in daily Mass, the Sacraments, Eucharistic Adoration and ongoing religious education.
"Through my time at Bishop Moore, I feel I have become more religious," she explained. "I have become more reverent at Mass and have realized the importance of Mass for myself. I owe this to getting more involved with campus ministry and the programs they host, whether it be women's group or lunches in the campus ministry room."
Reflecting on her past, she is grateful for those who helped form her in the faith, counting elementary school teacher Joanne Brown as "an important figure."
"She taught me the very basics of the Catholic faith at Resurrection Catholic Preschool in Winter Garden. When it was time to pick a Confirmation sponsor, she was the first person I thought of. Even now, four years after I have been confirmed, she still checks in on me and sees how I am doing in my faith journey."
As she takes her next step, she looks forward to the challenges knowing her faith will give her strength and peace.
By Glenda Meekins of the Florida Catholic Staff, May 26, 2022