Why Now?
According to Eucharisticrevival.org, scandal, division, disease, doubt, the Church has withstood each of these throughout our very human history. But today we confront all of them, all at once. Our response in this moment is pivotal. In the midst of these roaring waves, Jesus is present, reminding us that He is more powerful than the storm. He desires to heal, renew, and unify the Church and the world.
How will He do it? By uniting us once again around the source and summit of our faith-the Holy Eucharist. The National Eucharistic Revival is the joyful, expectant, grassroots response of the entire Catholic Church in the U.S. to this divine invitation.
Important Dates
June 19, 2022 – The Feast of Corpus Christi: We launch our national response to the Lord's call with widespread Eucharistic processions and adoration on the Solemnity of the Most Holy Body and Blood of Christ.
June 19, 2022 – June 11, 2023- Year of Diocesan Revival: This first year of the Revival invites diocesan staff, bishops, and priests to respond to the Lord's personal invitation and equips them to share this love with the faithful through Eucharistic congresses and events.
June 11, 2023 – July 17, 2024- Year of Parish Revival: The second phase will foster Eucharistic devotion at the parish level, strengthening our liturgical life through faithful celebration of the Mass, Eucharistic Adoration, missions, resources, preaching, and organic movements of the Holy Spirit.
July 17 – 21, 2024-National Eucharistic Congress: At this historic event, more than 80,000 Catholics of all ages will gather in Indianapolis to reconsecrate their hearts to the source and summit of our faith.
July 21, 2024 – Pentecost 2025- Year of Going Out On Mission: Having enkindled a missionary fire in the hearts of the American faithful, the Holy Spirit will send us out on mission to share the gift of our Eucharistic Lord.
Diocese of Orlando: Eucharistic Revival
USCCB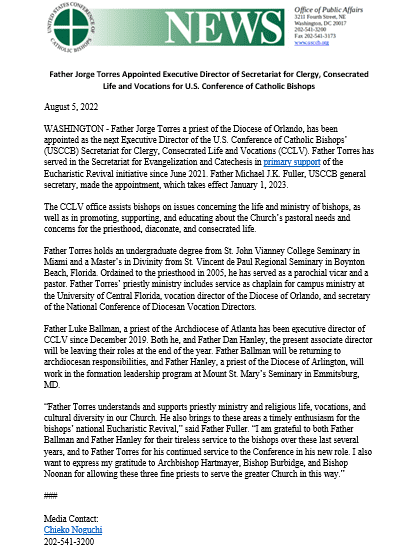 Florida Catholic Articles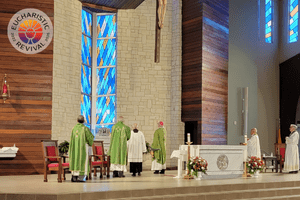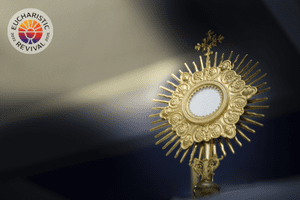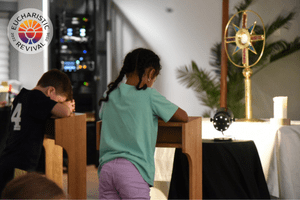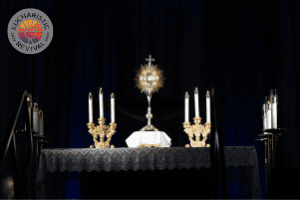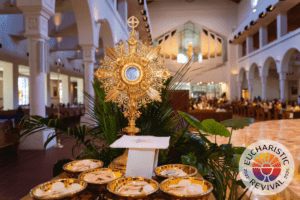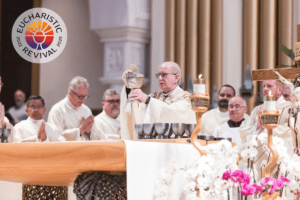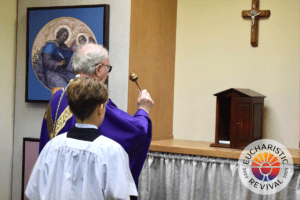 Bishop's Letters