WASHINGTON D.C. | More than a dozen students from the University of Central Florida's Catholic Campus Ministry participated in the National March for Life in Washington D.C., Jan. 21 hoping to raise the consciousness of elected officials and overturn Roe v. Wade, the Supreme Court case that made abortion legal.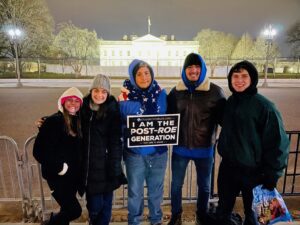 It was freshman Alexa Bland's second visit to the Capitol who said learning more about "what (abortion) means and what we are fighting for, for life and the protection of life," reinforces her commitment.
For Bland it is personal. When her mother became pregnant with her brother, the eldest of her three siblings, she was told to get an abortion. "If she had gone through with it and hadn't married my dad, I don't know where any of us would be," Bland said.
"This is still an issue that we are fighting for. I will fight until the ends of the Earth until all life is protected and all of Jesus's children get a chance to see the light of day and do what they are intended to do for the kingdom."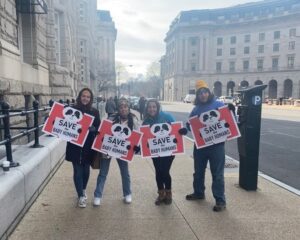 Bland noticed more mothers with small children and entire families walking together this year, a visible sign for her of hope and proof that the march is a peaceful opposition with a strong voice. "As long as this goes on, I am going to keep praying that this is the last year," she said.
By Glenda Meekins of the Florida Catholic Staff, February 2, 2022