ORLANDO | Celebrating the first year of the Eucharistic Revival, six new principals in the Diocese of Orlando schools find Christ at the center of their lives and plan to pass it on to students and faculty.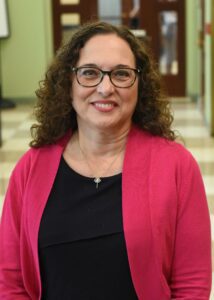 Camille Jowanna, Santa Fe Catholic High School, Lakeland

Jowanna is an accomplished educator with masters' degrees from Notre Dame and the University of Tampa. She hails from the Tampa area where she served as a science teacher and principal of several schools. She also earned degrees in chemistry, biology, and educational leadership.
Seeing the Eucharist as "the total embodiment of Christ", she hopes to keep Him at the forefront of faculty and students' minds as He is "the master teacher and the center of all we do – in academics, athletics, and especially the spiritual life of the school."
Monica Matthews, St. Paul Catholic School, Leesburg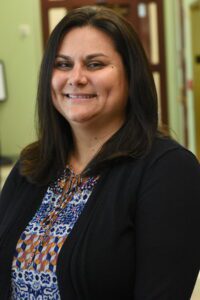 Matthews is an alumna of St. Paul, where she attended kindergarten through 8th grade. She received a Bachelor of Arts in elementary education and a master's degree in education from Saint Leo University.
A teacher at St. Paul since 2006, she was instrumental with accreditation, student council, cheerleading, and the preparation of the students for First Holy Communion. She also led as assistant principal.
The Eucharist means "how to serve like Jesus" and portraying that to the world, she noted. She hopes to be that witness, joining students in participation in the Holy Mass, "then going out to serve Him, whether it is feeding the hungry or clothing the naked," she said. "These corporal works of mercy are a part of students' education." Through illustrations, faculty provide visual elements to see exactly what their charity of time is accomplishing. "The Eucharist then empowers us to go out and serve others in need," she noted.
Andrea Rivera-Bonilla, Basilica School of Saint Paul, Daytona Beach
Rivera frequently encounters Christ in the Eucharist and is often "moved to tears of joy" by His true presence in Adoration. She hopes to manifest this passion for the Eucharist in her students and faculty by "being Jesus Christ to others, by role modeling, actions —making sure what we do goes in accordance with what Jesus Christ would do," she said.
Receiving her degree in education from Colegio Ponceño in Puerto Rico, Rivera moved to Florida in 2012, when she began teaching first grade at Basilica of St. Paul Catholic School. After attending Catholic school from kindergarten through 12th grade, educating at a Catholic school made sense. Her entire professional career has been at the Daytona Beach school where she feels most at home.
"I am most excited about helping the kids succeed," she said. "I hope they can feel that same Jesus Christ present in the Eucharist and throughout their teachings in the classroom."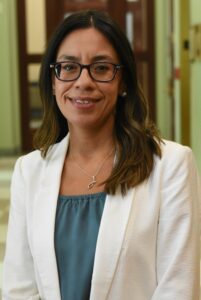 Jamie Rodriguez, St. Charles Borromeo, Orlando
Rodriguez welcomes bringing her skills in curriculum development to St. Charles. With a master's degree from the University of Notre Dame and doctorate from Stanford University, she offers 13 years of experience as a teacher and almost seven years as an assistant principal at St. Margaret Mary Catholic School in Winter Park and St. John Vianney in Orlando. She is a lector and Extraordinary Minister of Holy Communion at St. Margaret Mary. "The Eucharist is the cornerstone of our faith. It's what makes us unique as Catholics, and it's what binds us together," she said. "It's important as educators in the Catholic school system, to not only teach our children about the real presence of Jesus in the Eucharist, but we also make sure they understand what that means in their hearts." She noted it's important to provide opportunities for Eucharistic Adoration and for children to express their faith, love of and dedication to the real presence, on a daily basis. When students see their teachers at Mass, those educators serve as "models of the mission".
Lisa Schaal, Resurrection Catholic School, Lakeland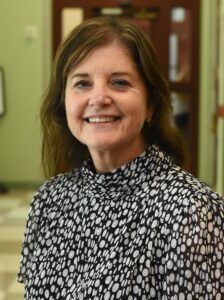 Schaal served at Resurrection Catholic School as an assistant principal prior to her position. Focusing on the Eucharist at the center of school life and education, she said, "The Eucharist to me is everything. As I walk up to receive, I prepare myself to be in communion with God and experience Christ, giving thanks for all He has done. It is the source of our Christian Life."
As a leader with a master's degree in education, Schaal wants to be an inspiration to all. "As a leader, it is essential to set an example and lead with the tone of grace and mercy. I want to lead with a humble heart and inspire those around me to be the best version of themselves. I want them to be passionate about who they are and what they do and to be grateful and thankful," she said. She noted she wants campus culture to "resonate with faith".
Calling to mind this year's school theme of solidarity, she said, "Just as one body, though one, has many parts, but all its many parts are from one body, so it is with Christ. As we welcome home our families, all unique and beautiful, I look forward to inspiring others to build a community with a sense of purpose."
Schaal has worked at Resurrection as a teacher and administrator since 2003.
Stephanie Swartz, St. Mary Catholic School, Rockledge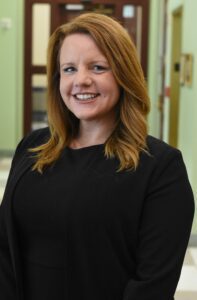 Twelve years of experience give Swartz an ability to teach an academically diverse student population, while creating plans for students of varying learning levels. She began in the Diocese of Orlando as an elementary school teacher at Our Lady of Lourdes Catholic School in Melbourne where she worked until her move to St. Mary's. She graduated from the University of North Florida and received her master's degree from St. Leo University.
Growing up in Palm Bay she attended St. Joseph Catholic School. "I had amazing teachers, who inspired me to teach," she said. "Prayer and faith is a huge part of my life." She uses her commute "to slow down and be with God." "Every time I participate in the celebration of the Mass, I feel that presence of the Eucharist around you." She said the teachers do an outstanding job of teaching students about the true presence of Christ in the Eucharist.
By Glenda Meekins of the Florida Catholic staff, August 04, 2022