ORLANDO | Although only 22, when Dominic Rego joined the Navy he had to think about death in literal, not spiritual terms. Faced with the idea of his own mortality, the Navy ensign chose to make his beloved Catholic Campus Ministry at the University of Central Florida the sole beneficiary of his life insurance policy.
Rego arrived at the Orlando university campus in 2016. Although raised in a devout Catholic family, he found himself not practicing.
"I had struggles and had to discern things I disagreed with," he recalled.
Feeling isolated, depressed, and lonely, he was walking across campus one day when Rebecca Laing, now a St. Paul's Outreach missionary, approached him and asked if he ever heard of Catholic Campus Ministry. Surprised, he asked her how she knew he was Catholic. She laughed, and pointed to his crucifix. It was a gift from his grandmother and included an apparition of Mary.
"Not many Protestants wear Mary around their neck," she quipped. Rego appreciated Laing's humor and attended his first event. He said campus ministry staffed by the Brotherhood of Hope and St. Paul's Outreach changed his outlook.
"There are a lot of people here living the faith the best they can. They're very devout, but also very optimistic and happy," he said, adding the staff was not there "to tell you about Jesus, just to bring you to Him, leaving God to handle the rest."
He started attending activities and participating in Mass sporadically over the following year. When he changed majors from medicine to mathematics, he decided to invest himself in the ministry and attended men's nights and KnightFire (a night of fellowship, prayer and learning about the faith). Taking the long way to a career, he spent the next four and a half years engaging and serving the ministry. Eventually he became liturgy chair and was vice-president his senior year.
He said living by faith took a while. He still finds it hard to surrender completely, but he has trust in the Lord and His plan for him.
Apologizing for the cliché, he said the ministry "made me find Jesus again."
"I was able to more authentically choose my faith, not, 'I'm doing this because I was raised this way.' I was able to be surrounded by a lot of people who authentically live this faith. It motivated me to authentically live the faith," he said.
"It's a very good place. I hope more people join. I know a lot of people have demons they're facing before coming here. I did. It's a good place to help you find the Lord and He'll handle it from there."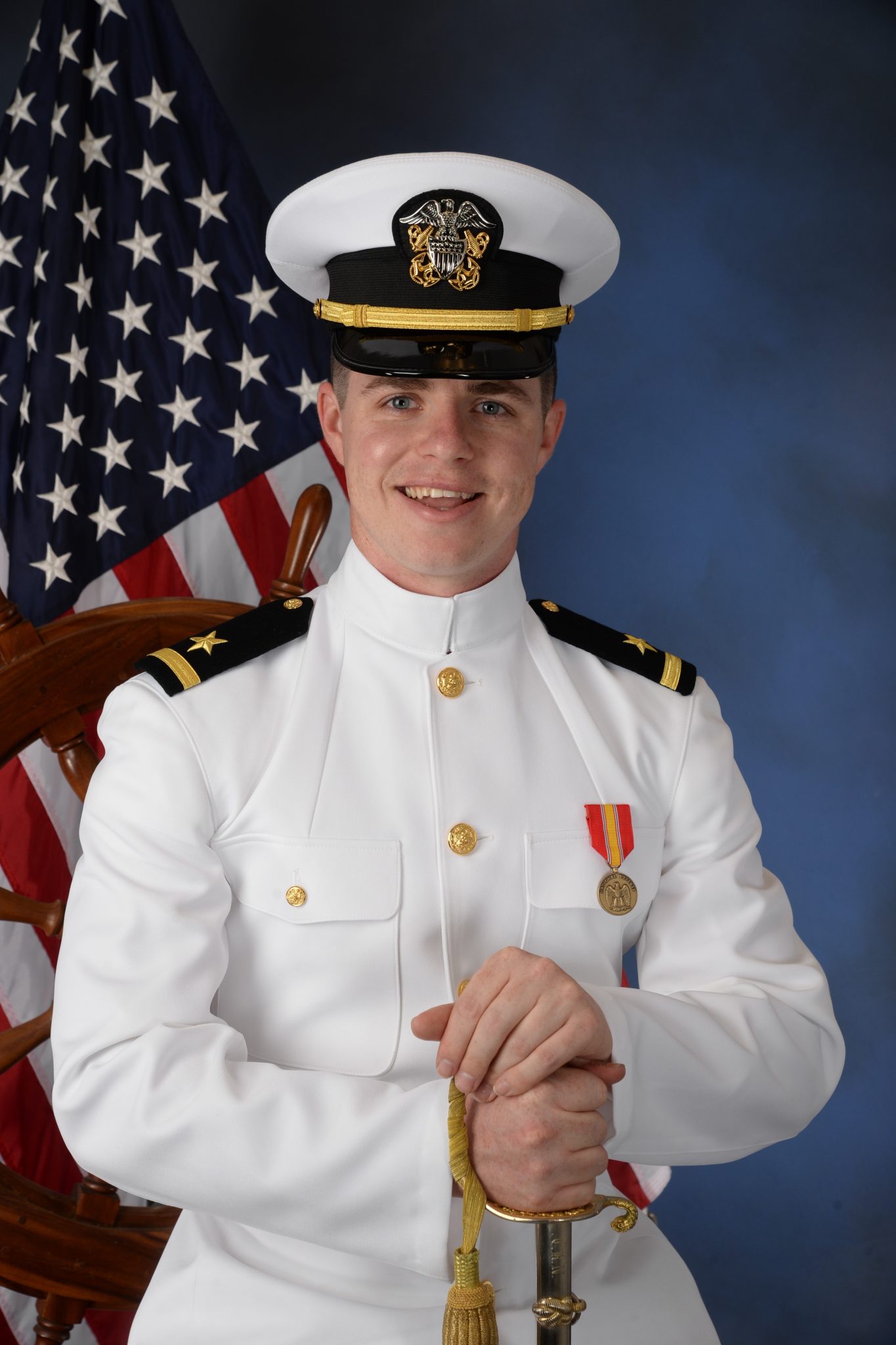 He considers those he met in the ministry as brothers and sisters, all in a "family that will stick with you." His experiences ultimately led him to pay it forward and assign the ministry as beneficiary of his Navy life insurance policy. He did so in hopes of assuring Catholic Campus Ministry continues to make others feel they belong, as it had for him.
In 2021, he became the youngest legacy donor on record in the Vivos Christi Society of The Catholic Foundation of Central Florida, which oversees Diocese of Orlando's charitable giving.
"I thought, maybe other people down the road can be helped. … If they feel lost, CCM can help bring them in," said Rego, who hopes more of his friends might consider offering a legacy gift as well. "It's up to our generation right now, with a lot of the problems the Church is facing. We're relying a lot on the older generation, who are doing a remarkable job. But they won't be here forever. We need all Catholics to unite and memento mori (remember we will die). We know our lives here are finite, so we need to start investing and taking ownership that this is our Church as well."
By Glenda Meekins of the Florida Catholic staff, August 17, 2022